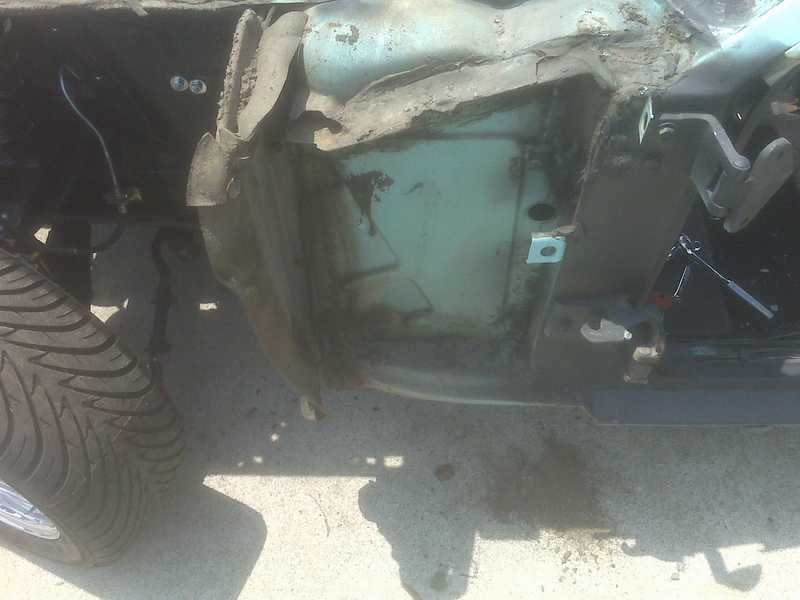 Drain hole is open, no rust on side apron. Ford
applied lots of seam sealer on the top of metal
joints to prevent rust.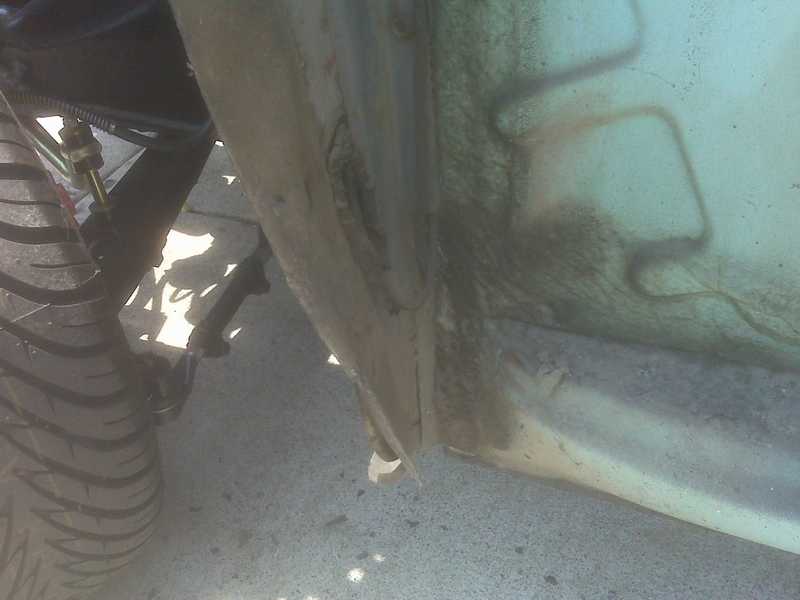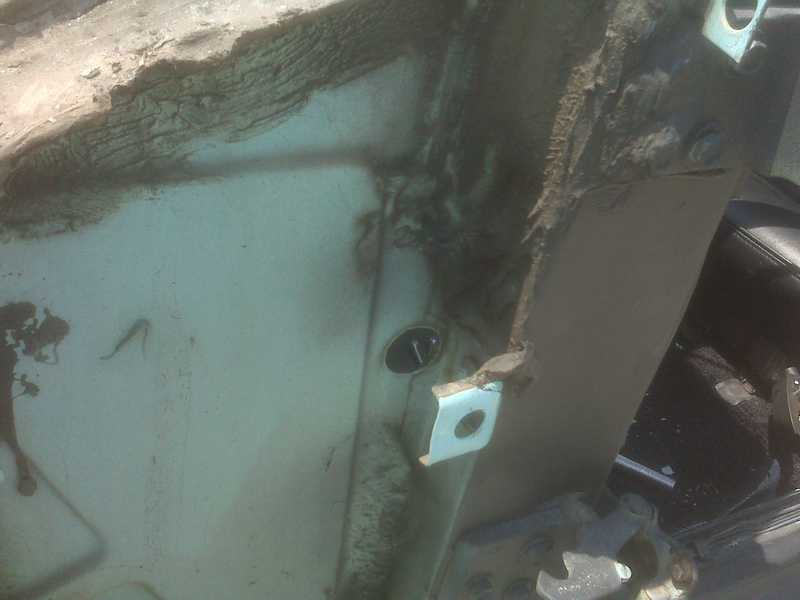 The access hole from behind the kickpanel to get
to the "hidden" nut holding the fender on.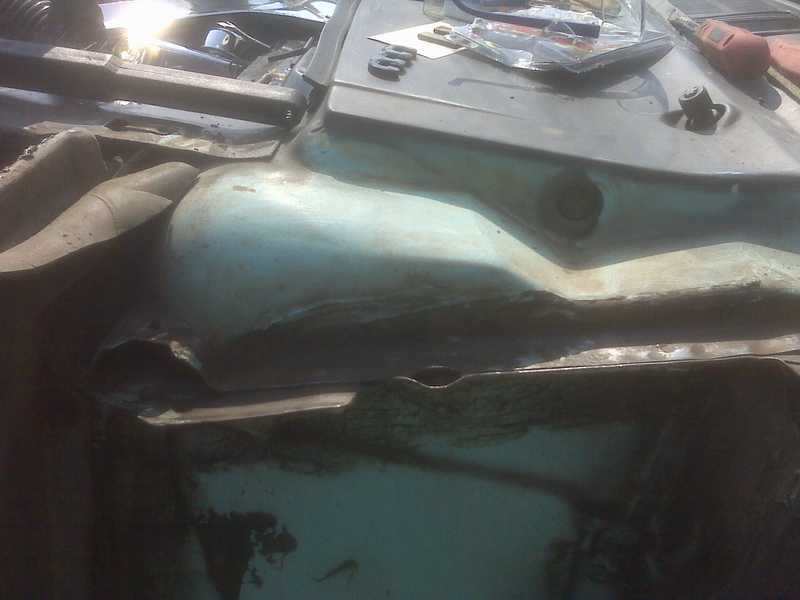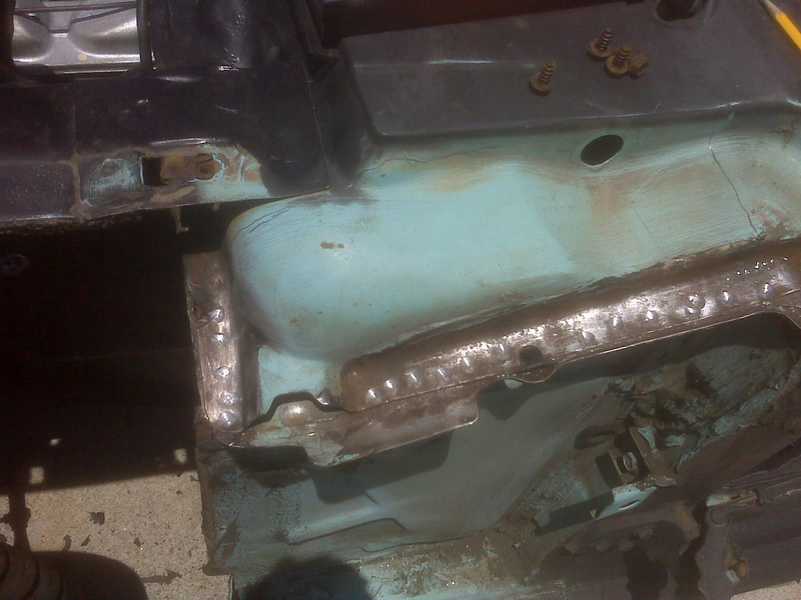 We tried to drill out the spot welds but found it
was a pain to break the metal loose.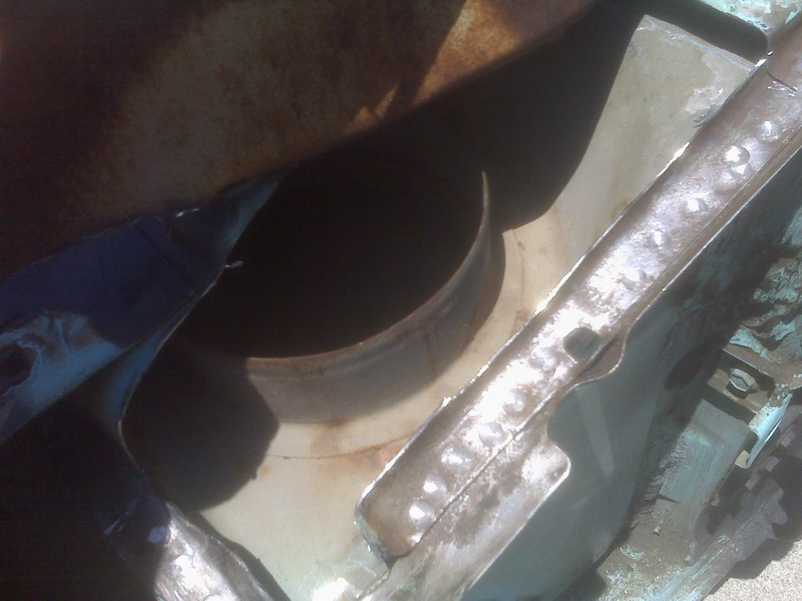 Vacuumed out the area.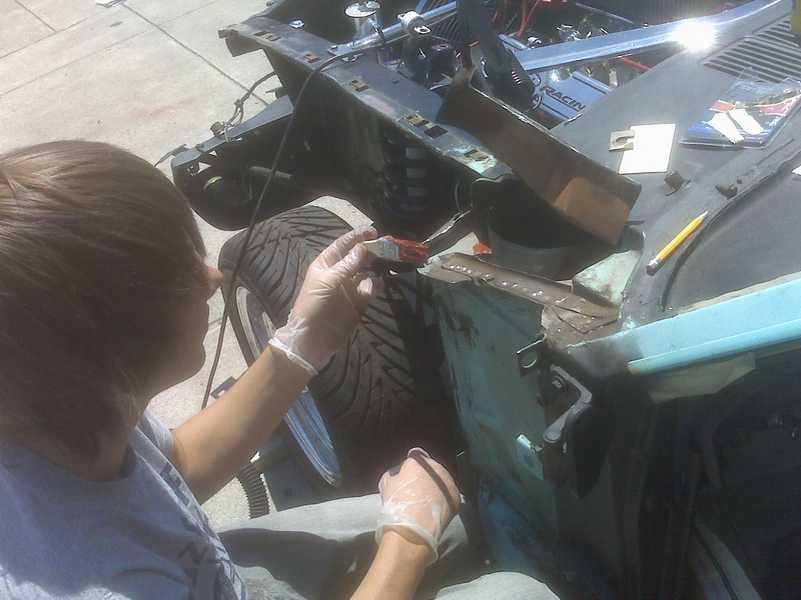 Christopher applying Eastwood Rust Encapsilator.
We cut the brush handle to make painting easier.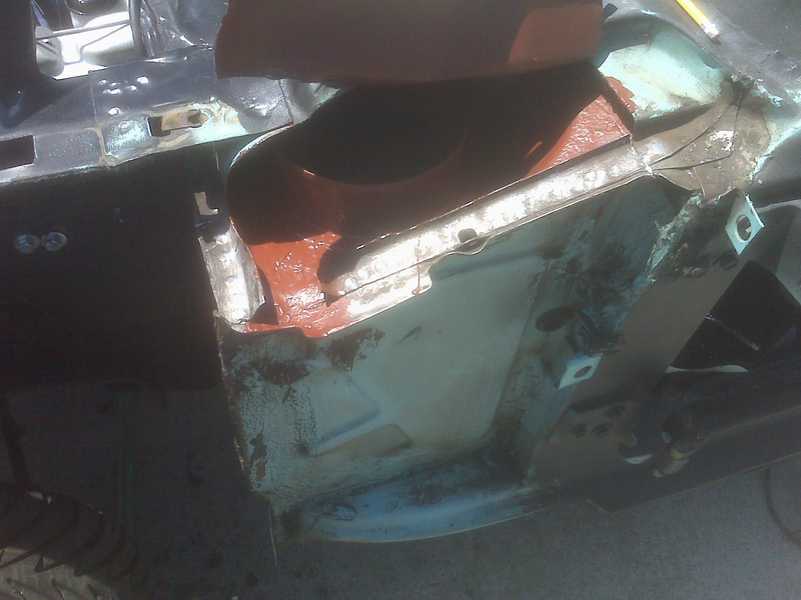 Finished and drying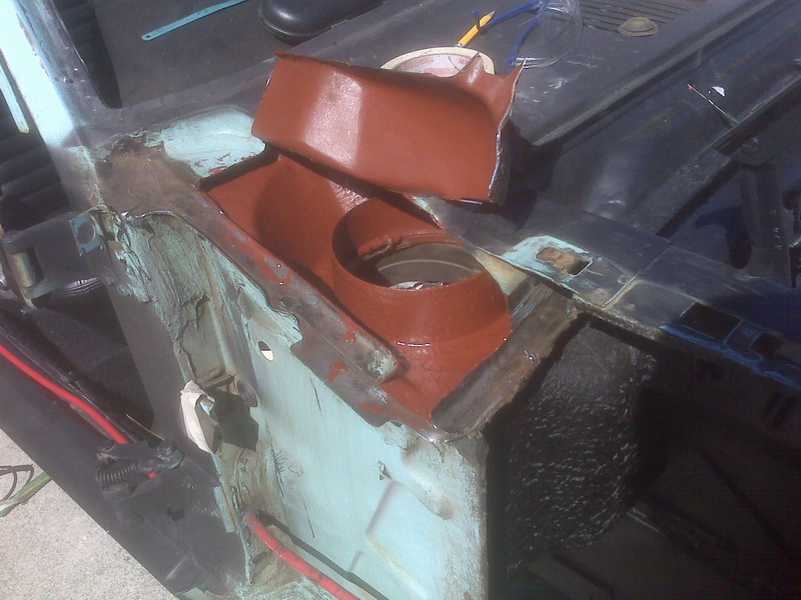 Passenger side done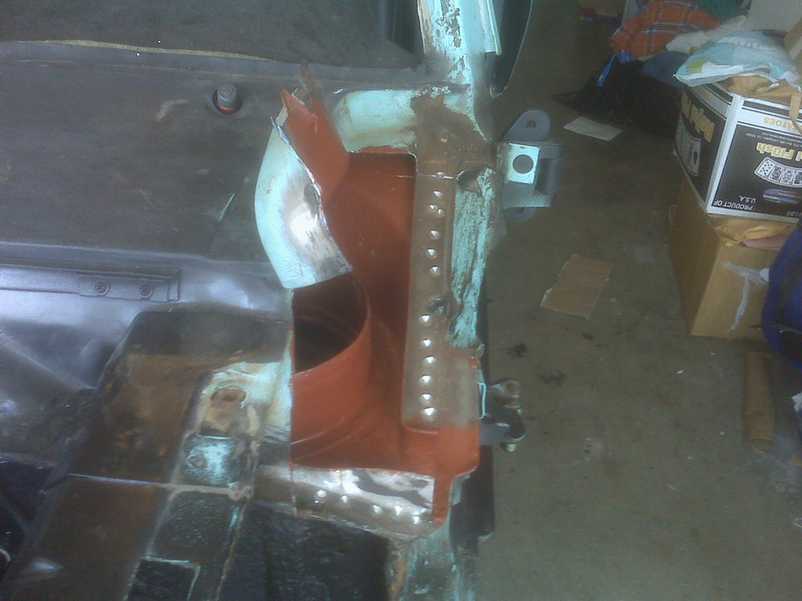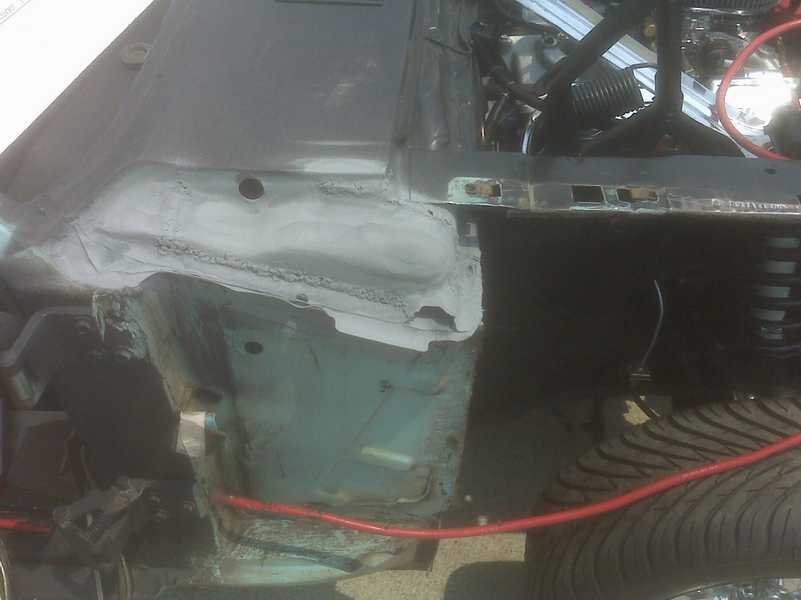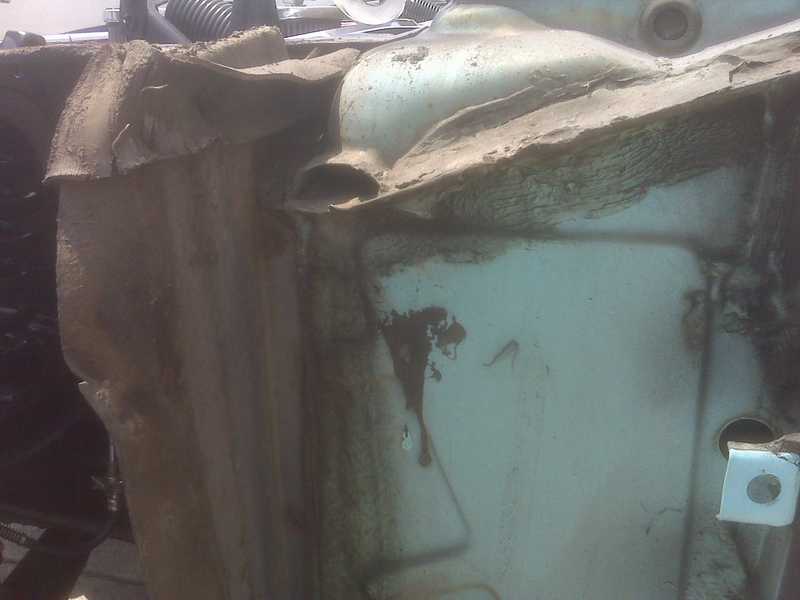 Side view of how thickness of the seam seal from the factory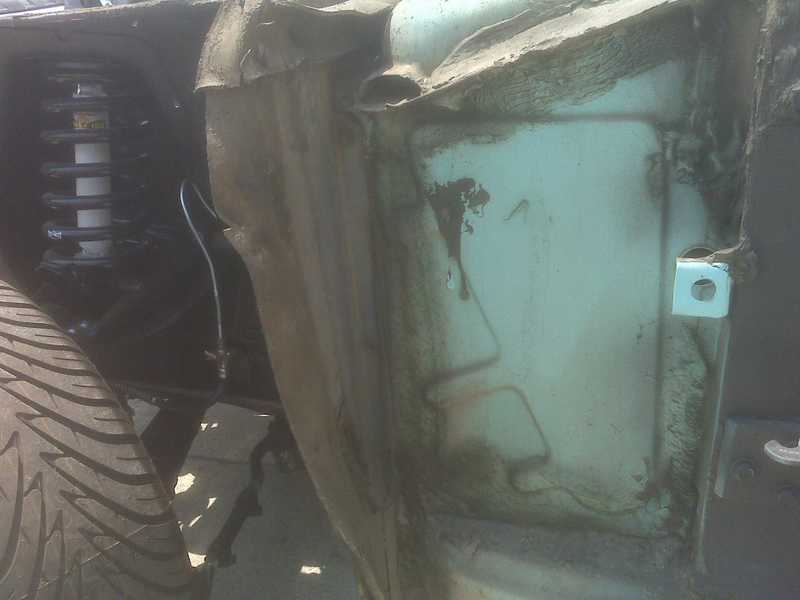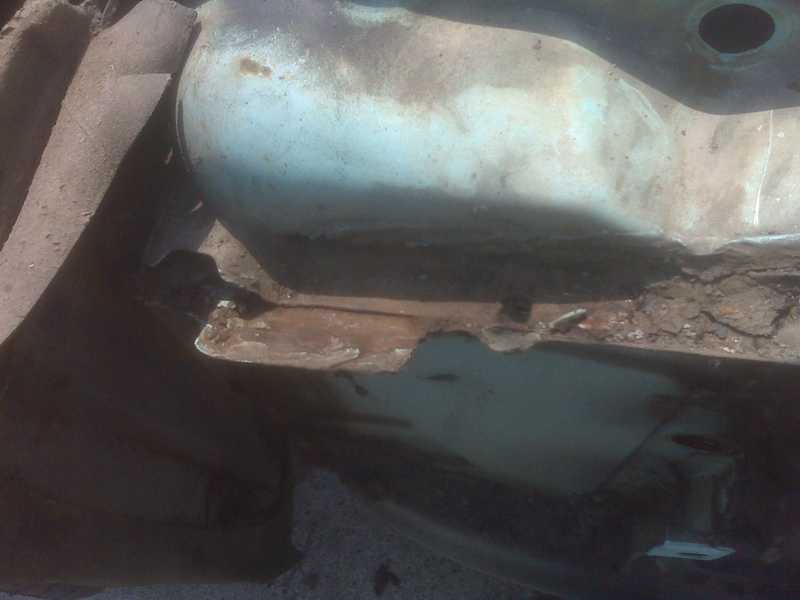 Seam seal was removed and there was only minor surface
rust on metal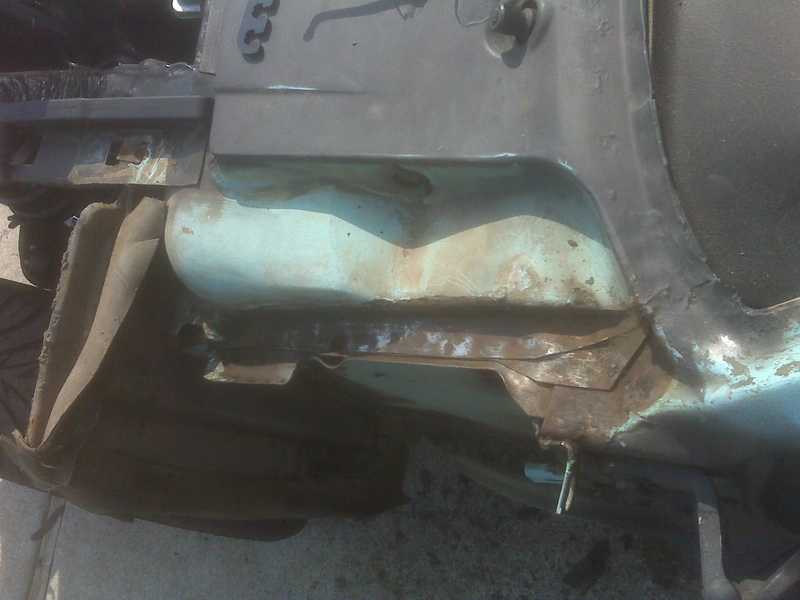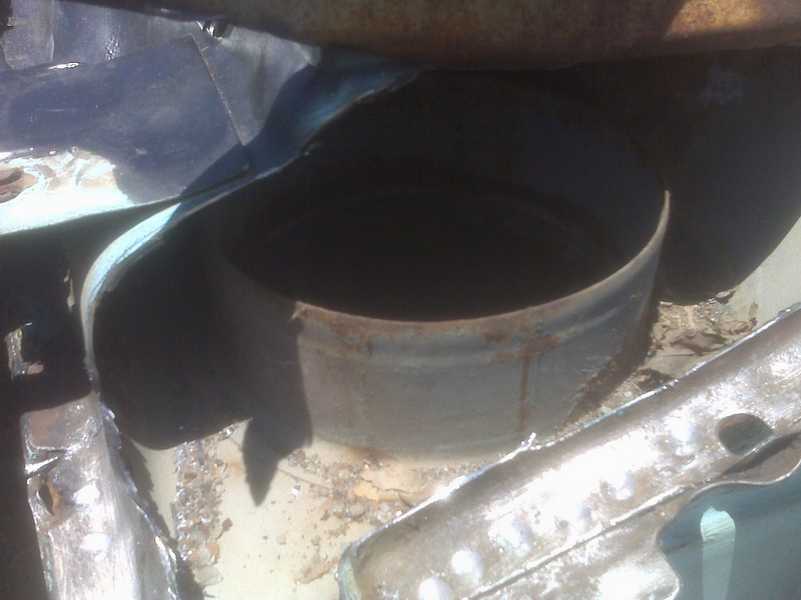 Decided to cut the metal on the sides and bend up the end cap. Only minor surface rust and dirt.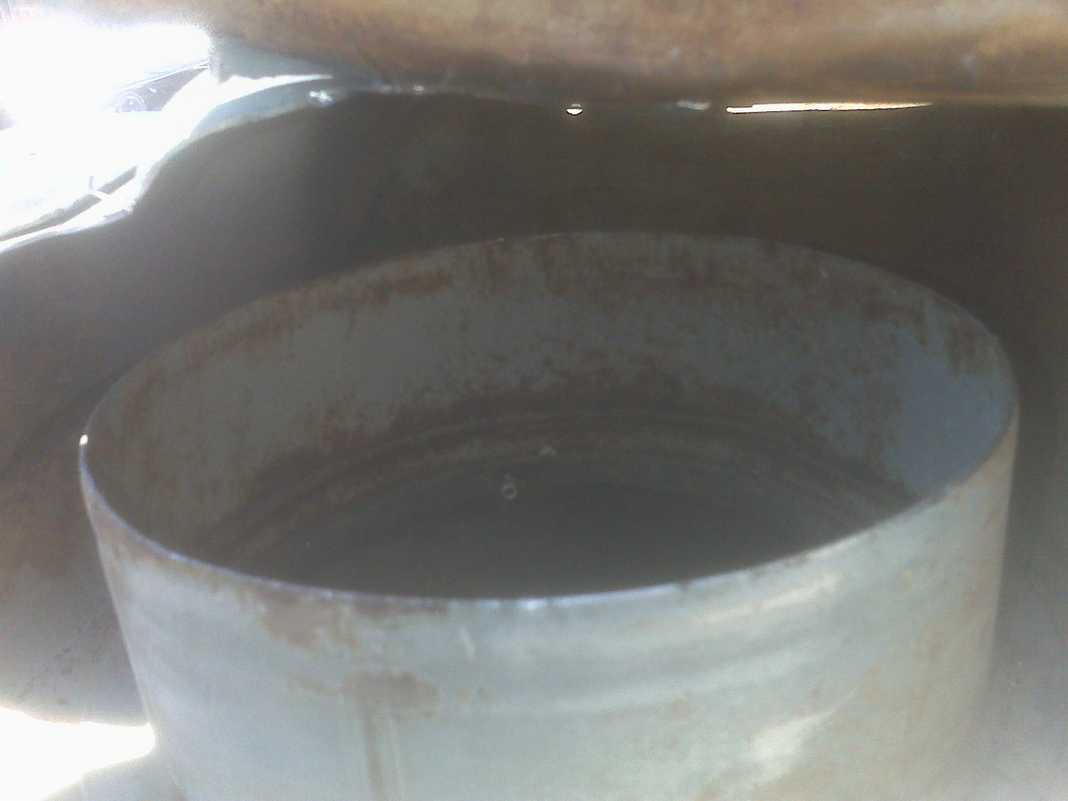 View looking inside of cowl. It is surprising how much room you have to work. Sanded the surface and wiped it down
Painted inside of the tophat also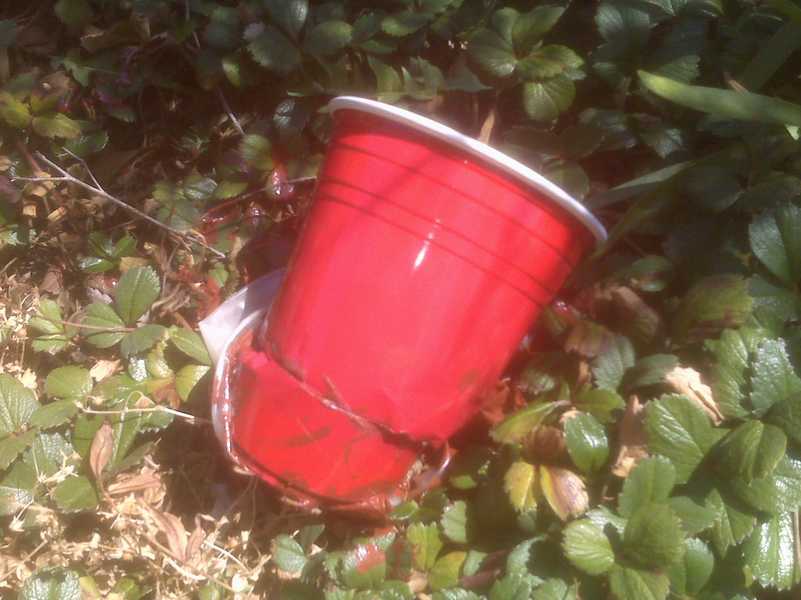 Do not use plastic cup with Rust Encapsilator. It melted the cup in 3 minutes!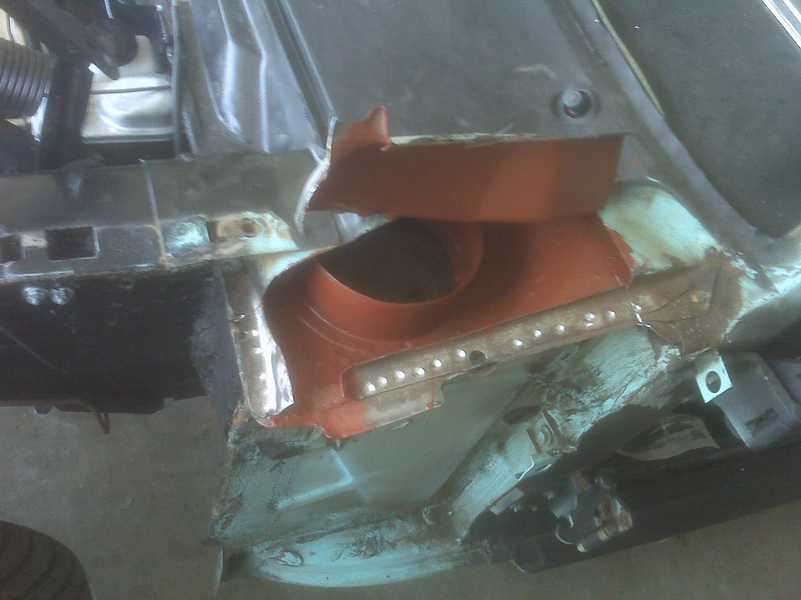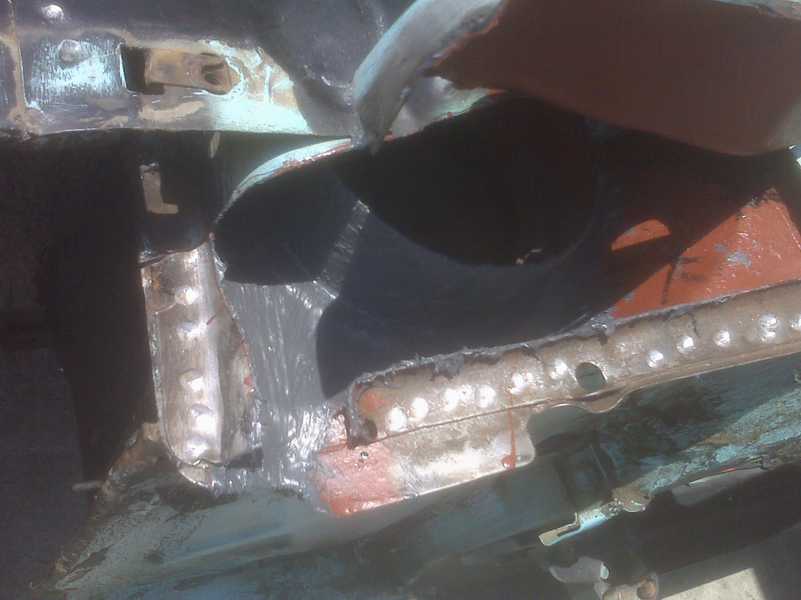 The last step was to coat the entire area with Eastwood Brushable Seam Seal. This provides an extra layer to keep water from getting into any metal seams. It was also applied to the inside of the tophats.