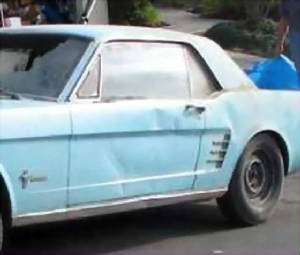 You can see the damage done when it hit the side of the container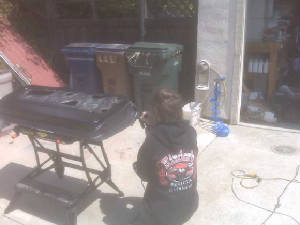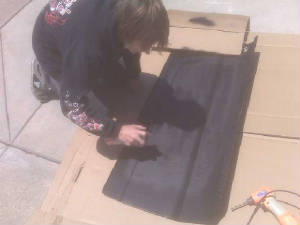 It was painted and then shot with undercoating. Foam was applied to the backside of the skin help deaden it and make it more solid.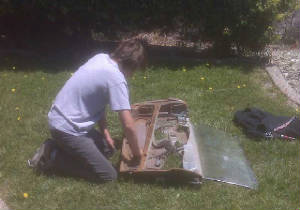 Door shell was cleaned and painted inside. All moving parts were lubed and checked for tightness.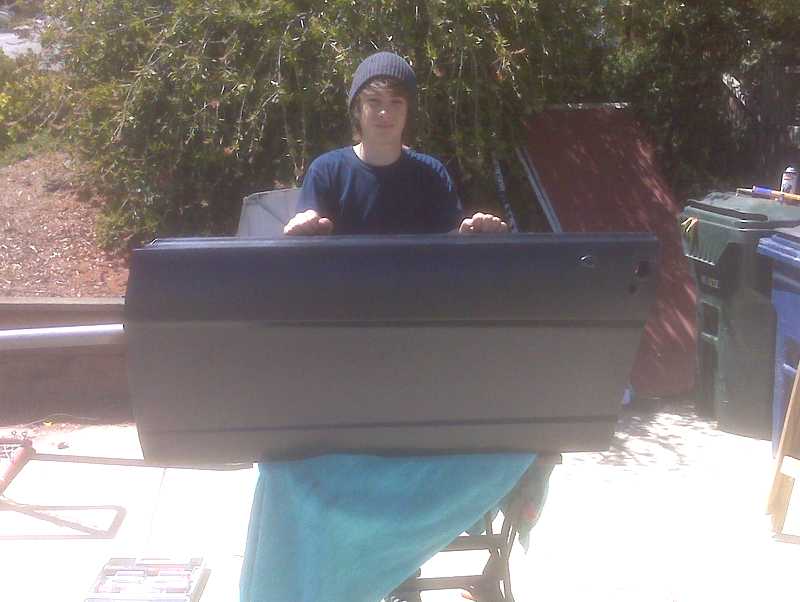 The new skin on the drivers door.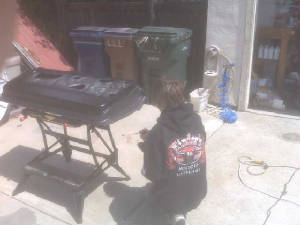 Christopher tightening the grinder wheel to the 4 1/2 inch grinder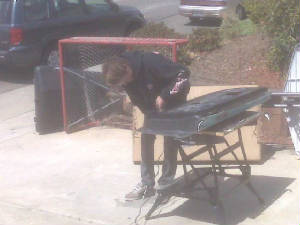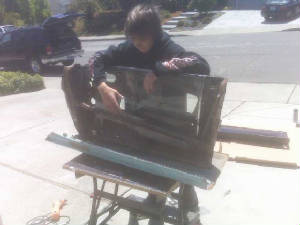 Edges were ground down and the old skin was removed.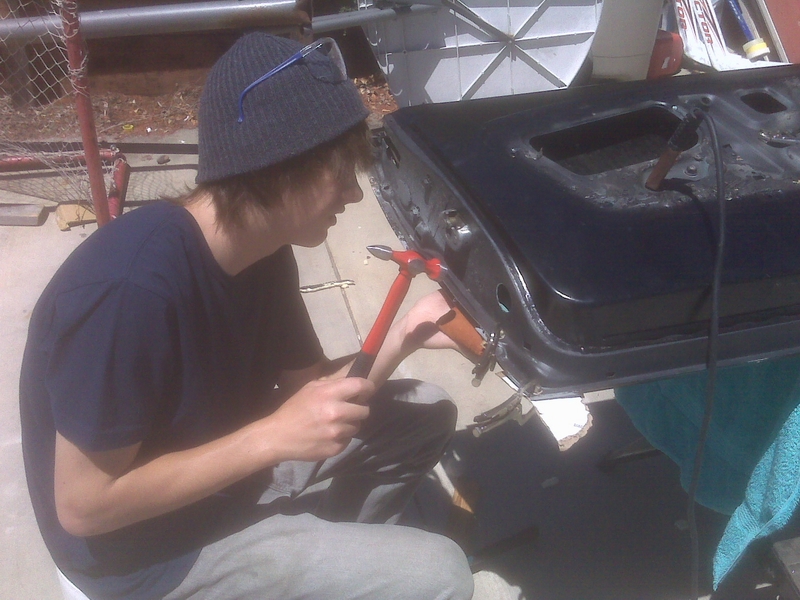 The edge of the skin was bent over the frame with a hammer and a "shot bag" on the backside of the door. The skin was spot welded on with the MIG after all the edges were bent over.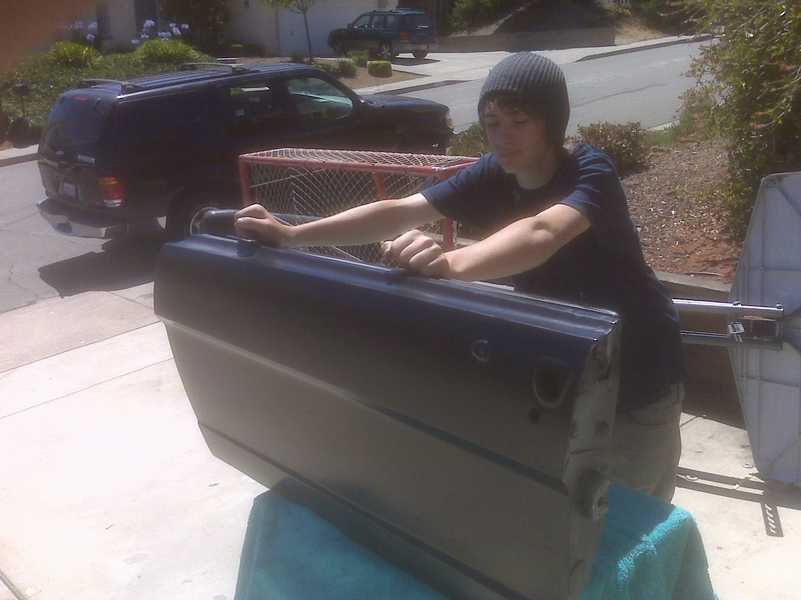 The new door will need some minor Bondo work to make it flat. The skin came from the dealer with a few small dings in it.