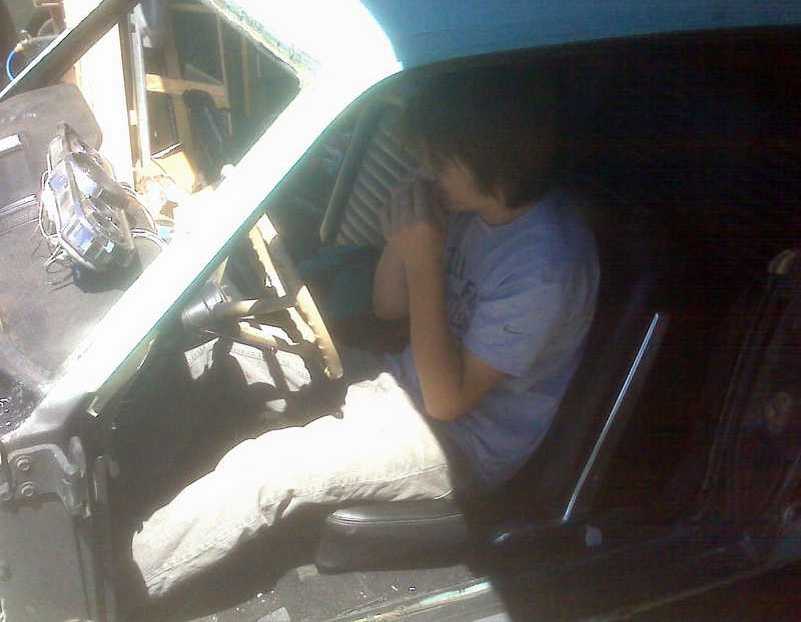 Getting ready to pull it out of the garage.
Had to make an important call first.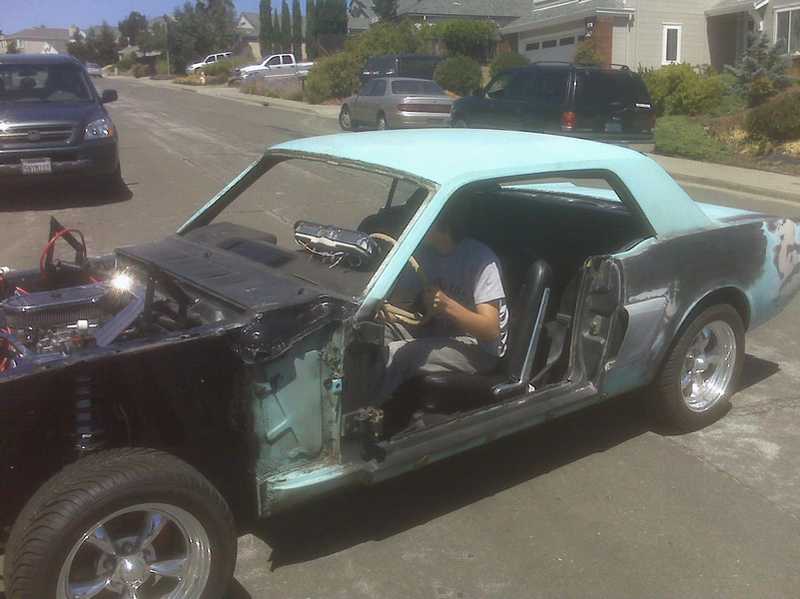 Getting ready to back it into the garage.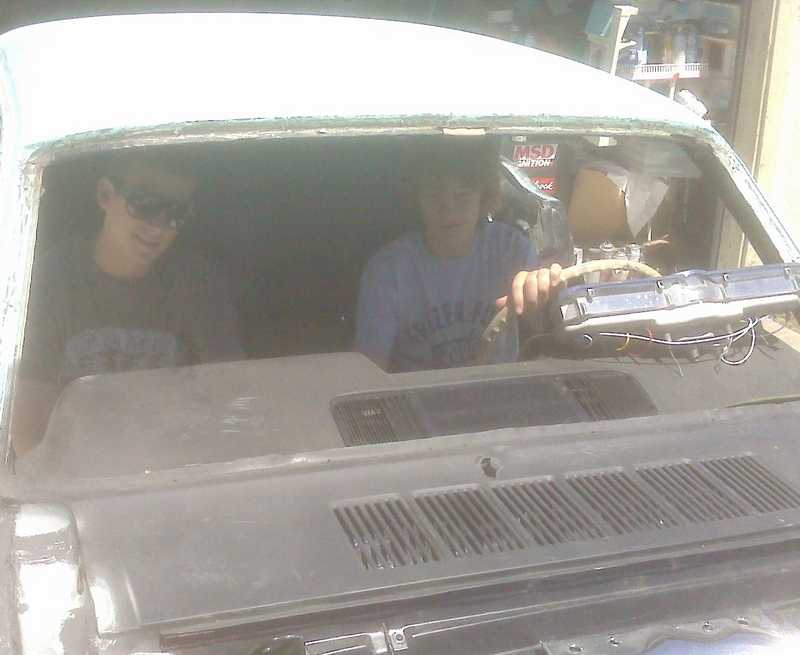 Chris and Daniel getting ready to cruise the neighborhood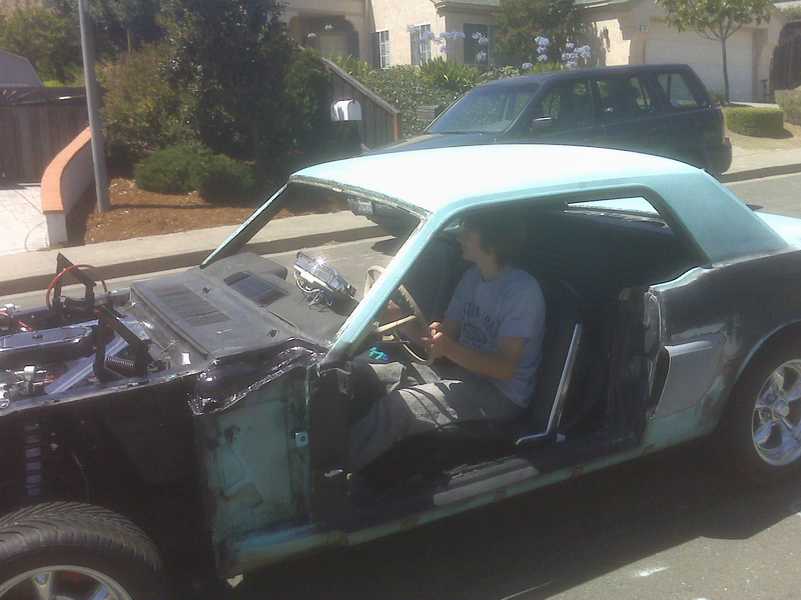 Coming back down the hill after the first time around the block.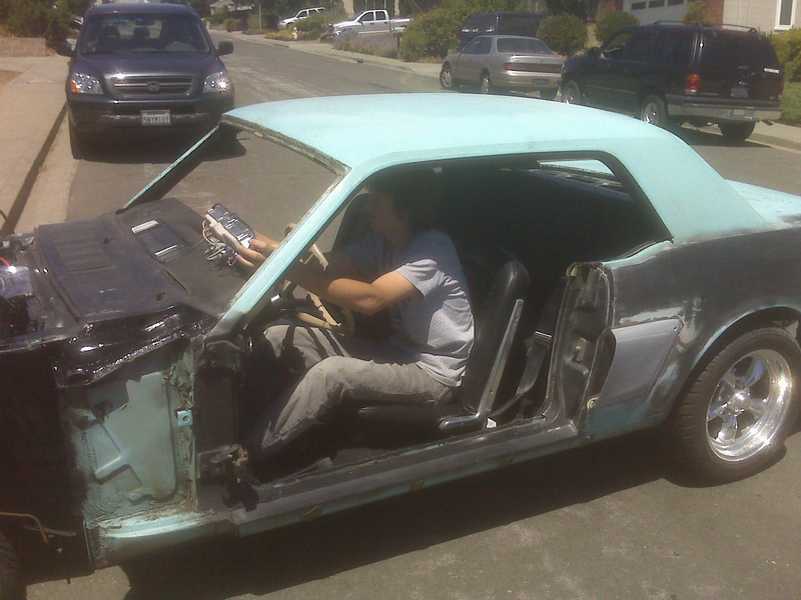 Checking out the temp gauge. We added Water Wetter and the gauge never got more than 1/3 when the electric fan kicked in.