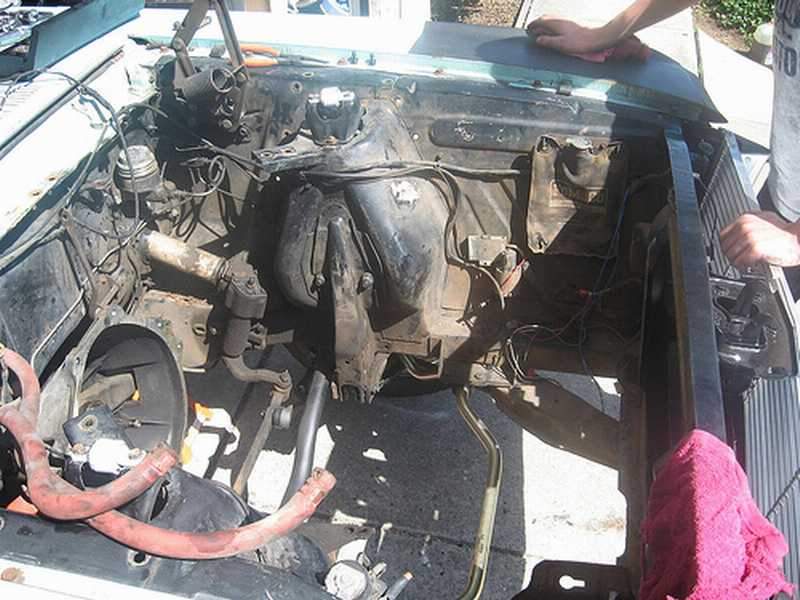 The old 3 speed Transmission was removed and replaced with a T5 from a 89 Mustang. We found the 3 speed was frozen up and would not turn. The drive shaft had also been removed from the car also at some point.
We now suspect that around 1978 the original owner blew up the 3 speed and removed the drive shaft so it could be towed and parked never to run again. Seems strange that now that someone would not repair the transmission and drive it again...
His loss... Our gain.