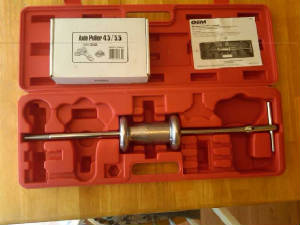 AutoZone Loan A Tool slide hammer.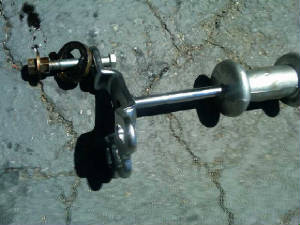 How I got out the old axle seal.
It was later pointed out to me
the easiest way to get the seal out
was to use the end of the axle as a
pry bar to pop it out.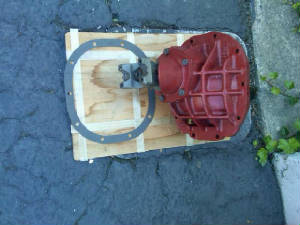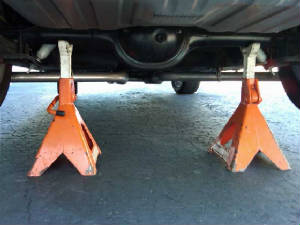 Properly suppport the car before you
crawl under it.
Safety First!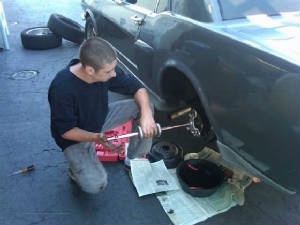 Slide hammer removing the axle.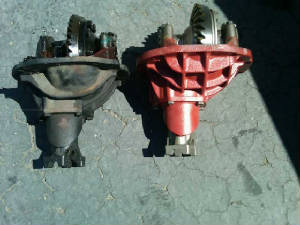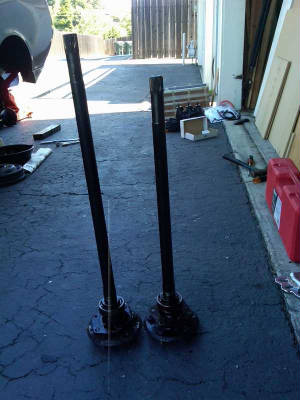 Axles before the machine shop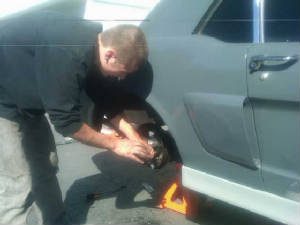 Going back together and rebuilding rear brakes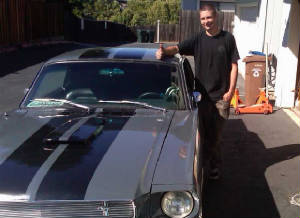 The look that says it all after the first drive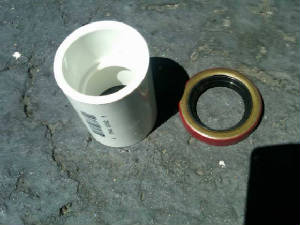 1 1/4 inch PVC coupling works perfect for
setting the new seal in the axle tube.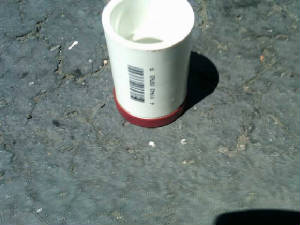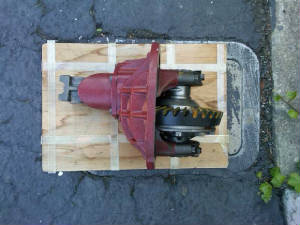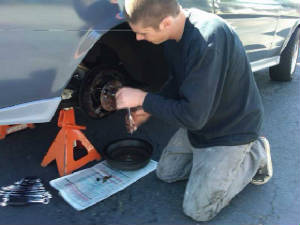 Remove the 4 bolts holding the axle in.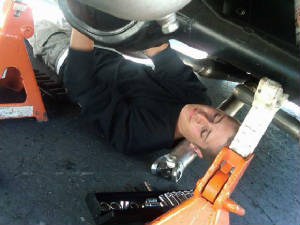 Removing the 10 bolts holding in the pumpkin.
Support it with a floor jack and it should break
loose with a blows from a hammer.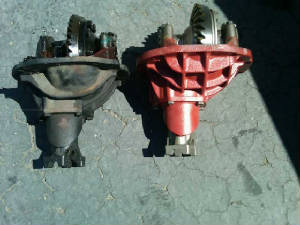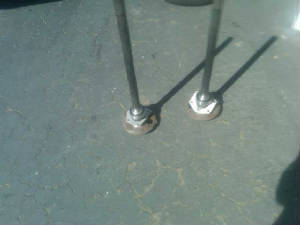 Axles after the machine shop.
Pressed new bearings on after
they bead blasted and cleaned them.