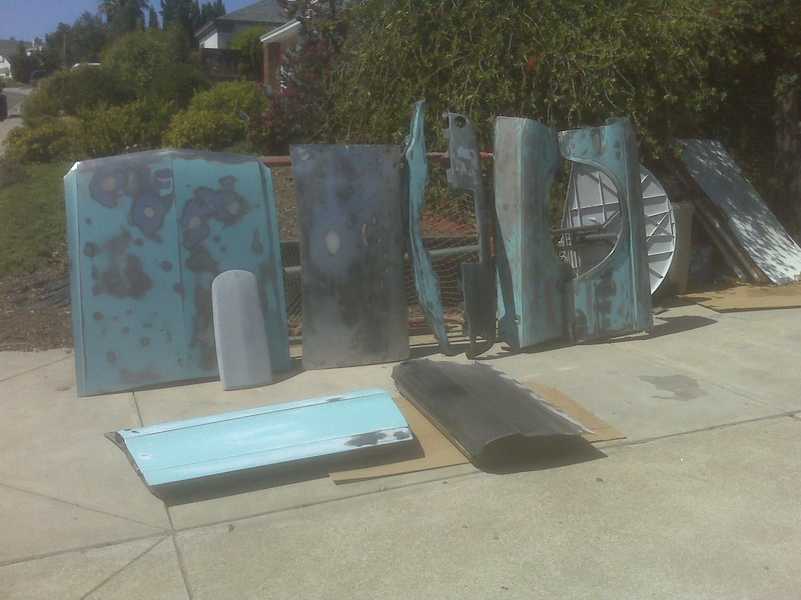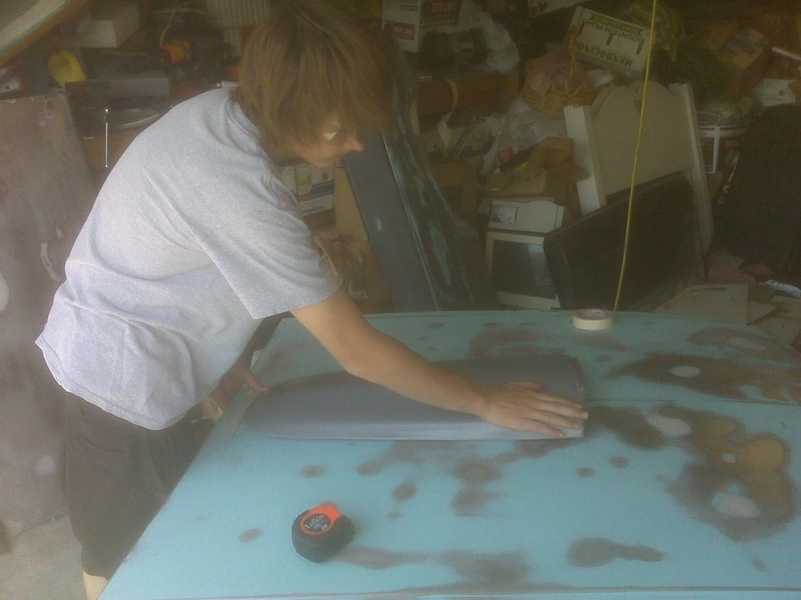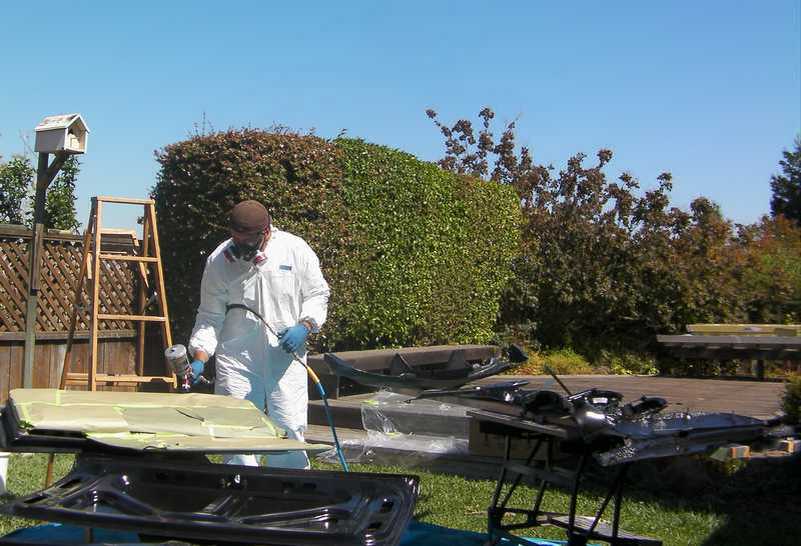 Ron (Dad) suited and protected shooting the epoxy primer.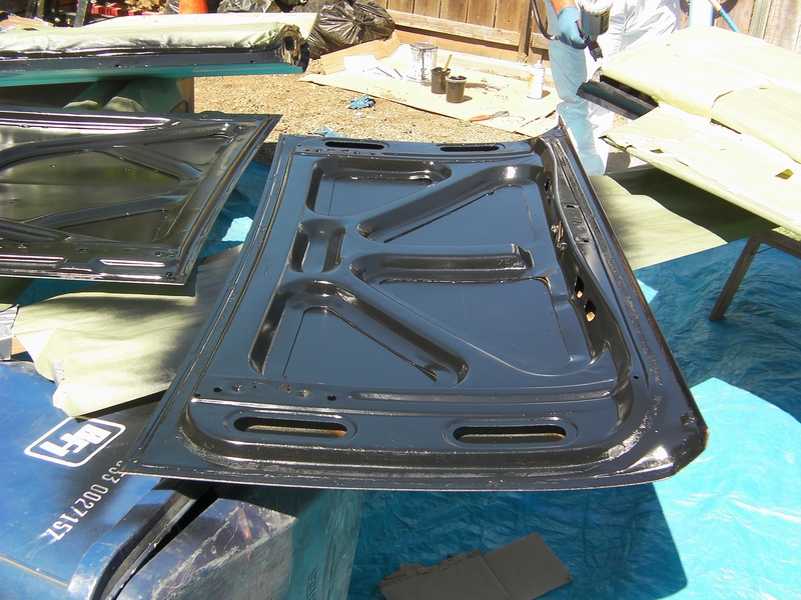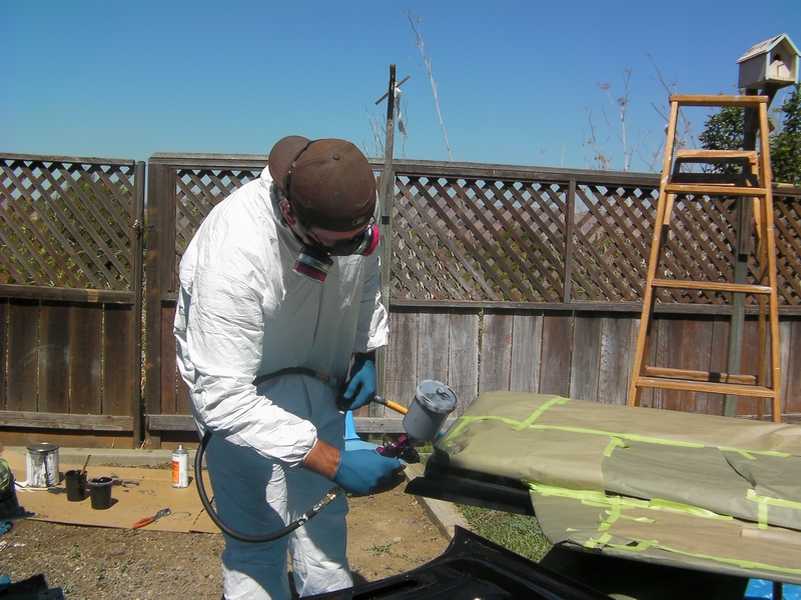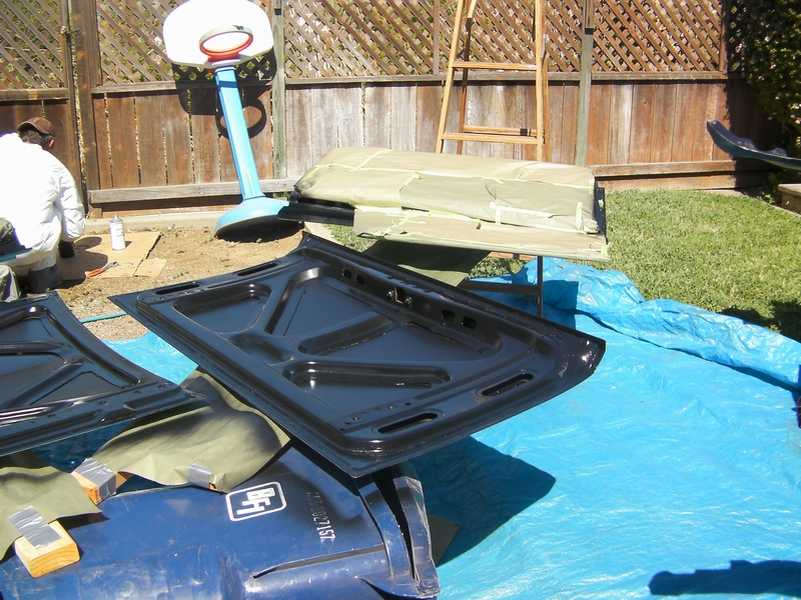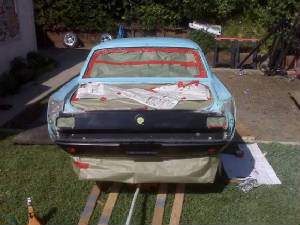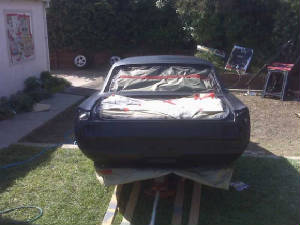 Black epoxy primer on body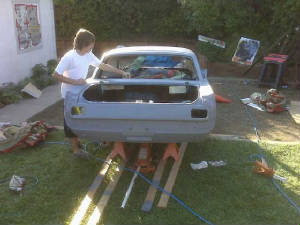 Chris removing all of the paper and masking after the gray primer dried.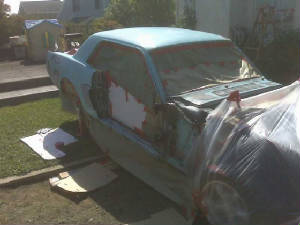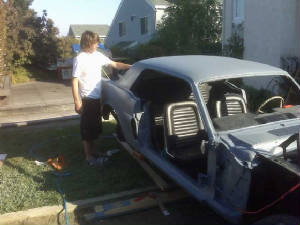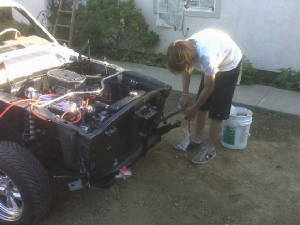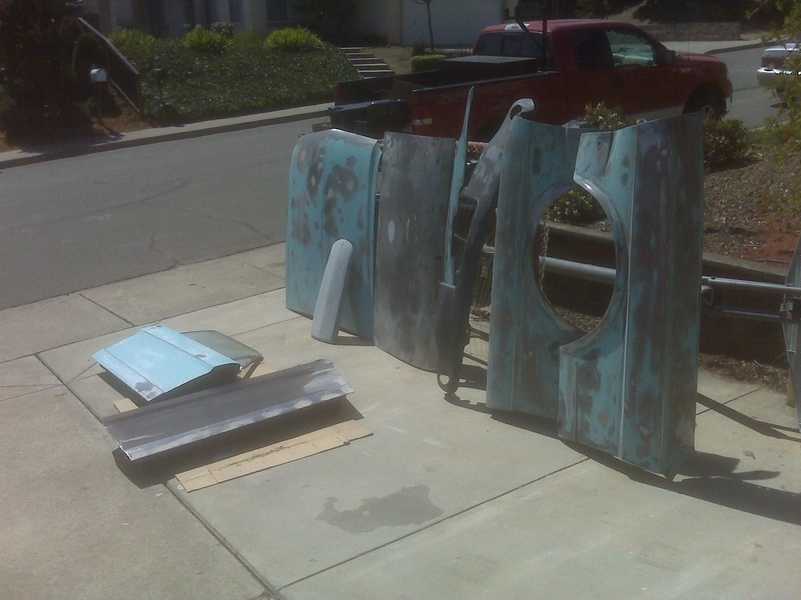 All the parts cleaned and ready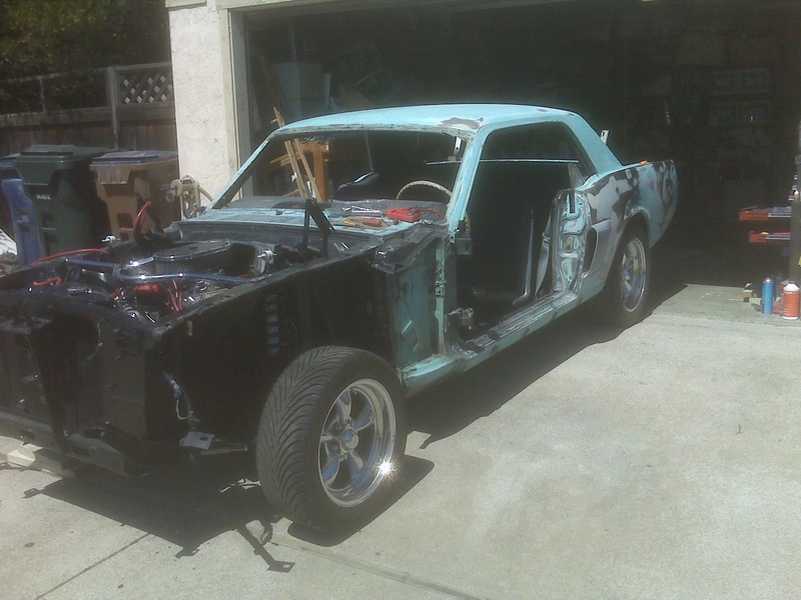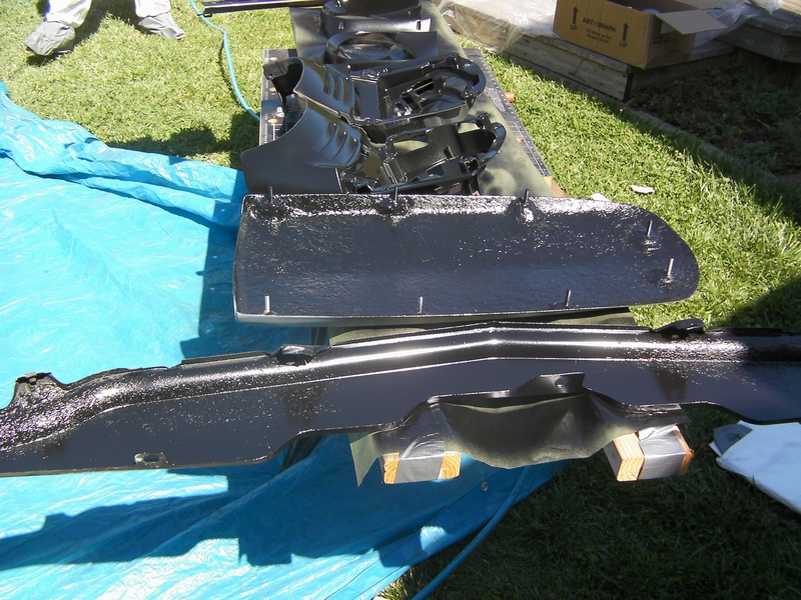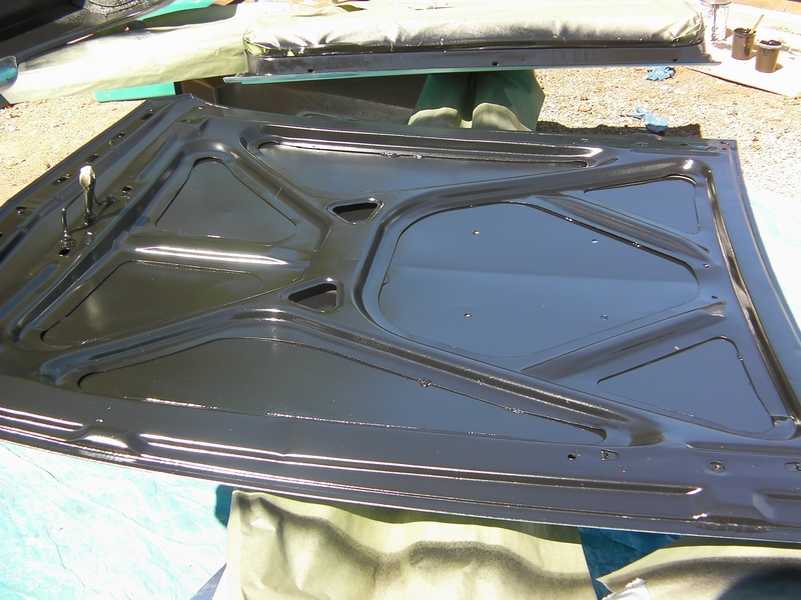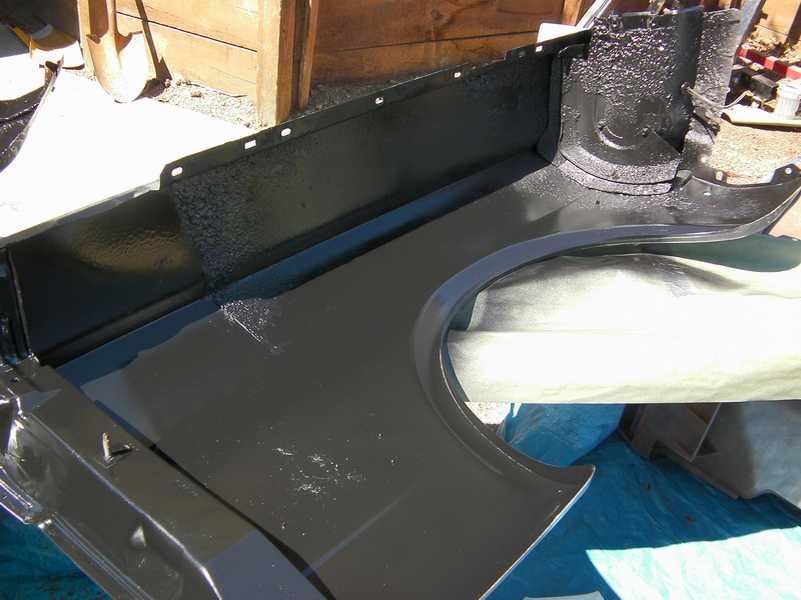 Under hoods and inside fenders were also sprayed to stop rust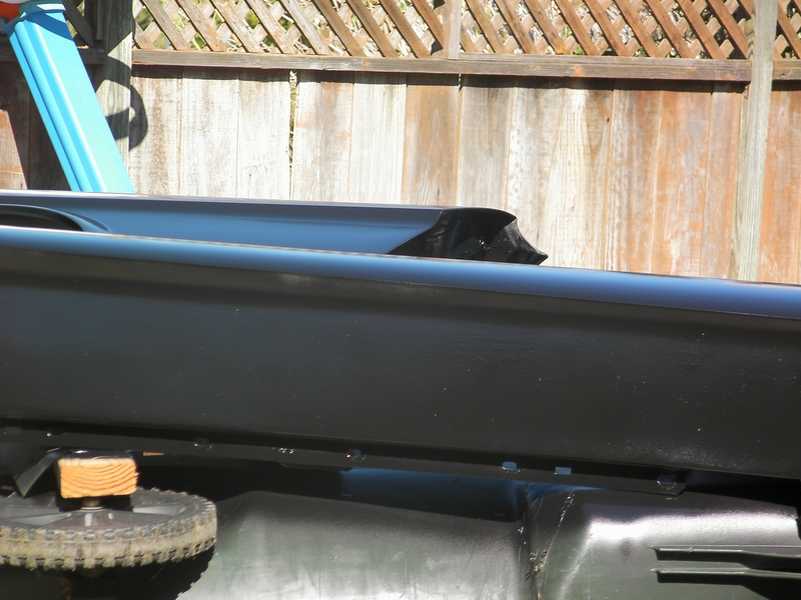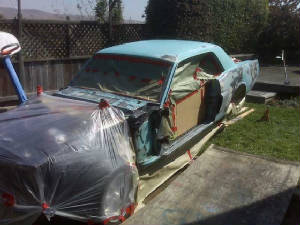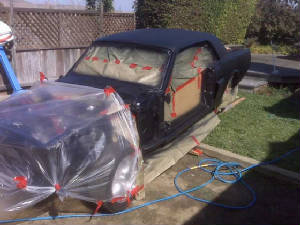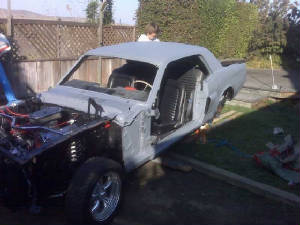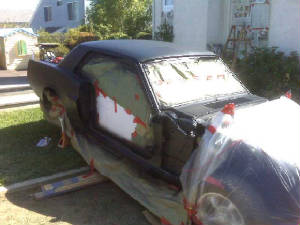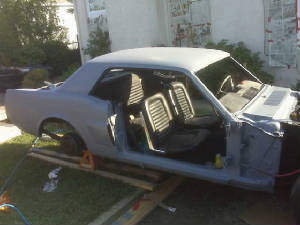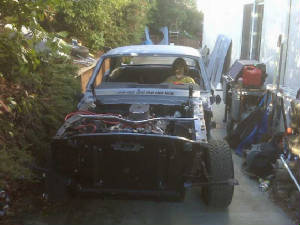 Christopher driving the 66 along the side yard after it had dried. Looks like a different car now!