Assembled roof section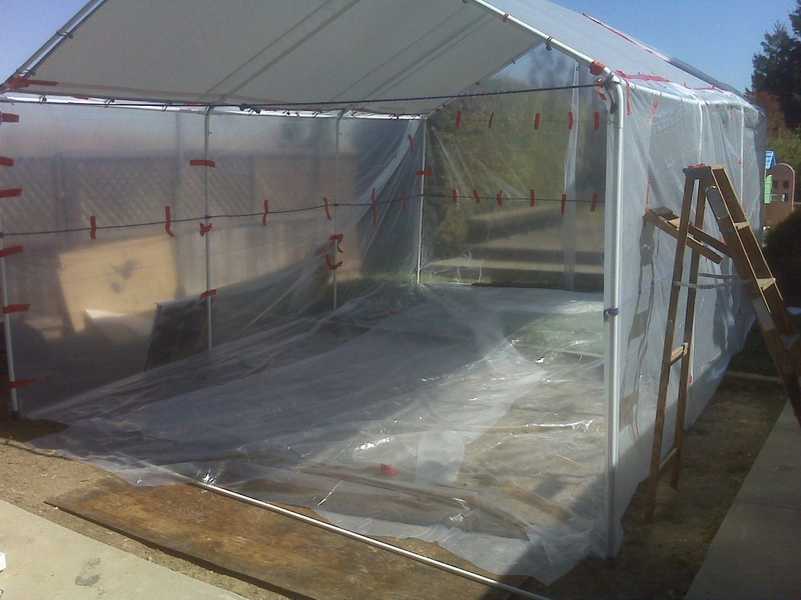 Rope was tied between each leg to
support the visqueen plastic in the wind.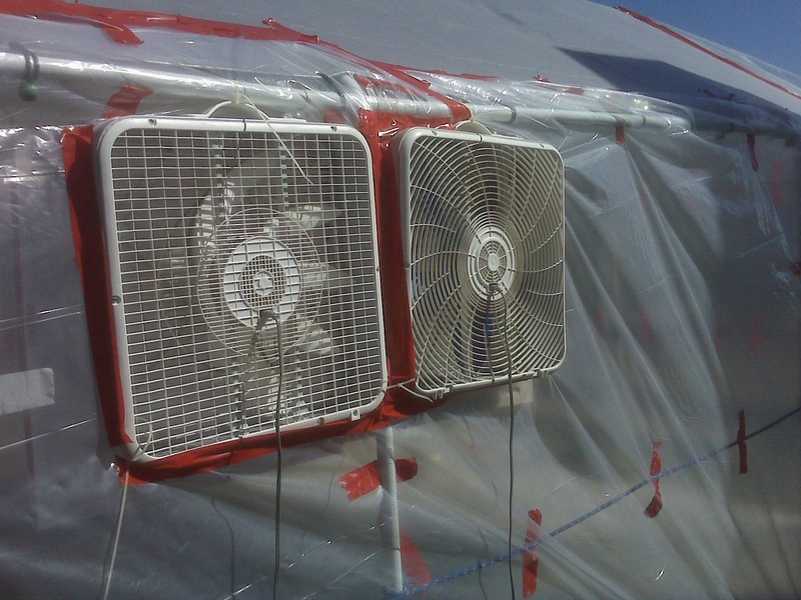 20 inch box fans PUSHING air
into booth. It pressurizes the
booth and you can see the sides
push outward when the fans turn on.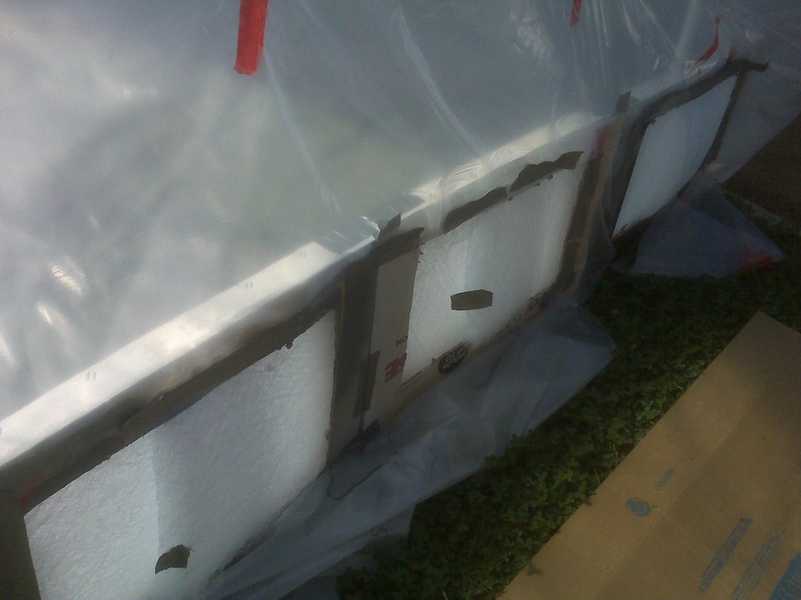 Filters on the exhaust from the booth trap overspray particles. There was no overspray on anything outside of the booth.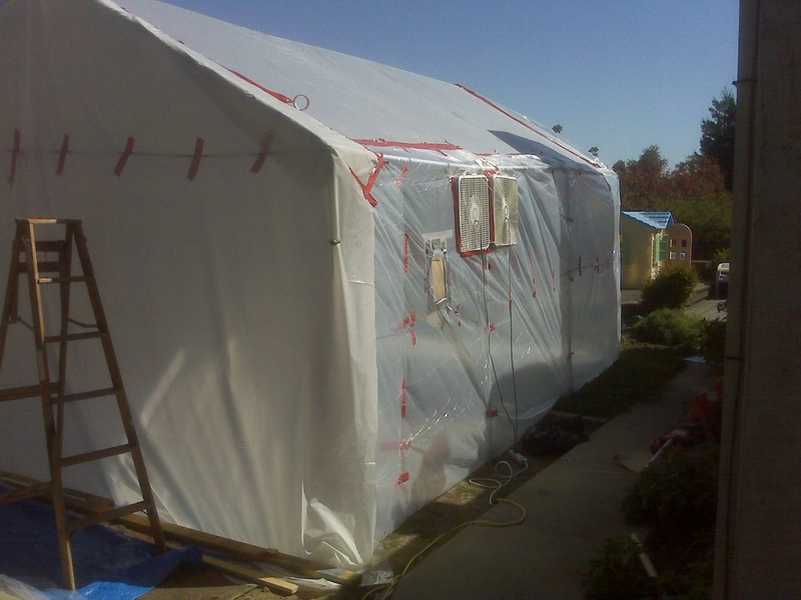 The "door' was made to access the inside. Bungee ties keep it secure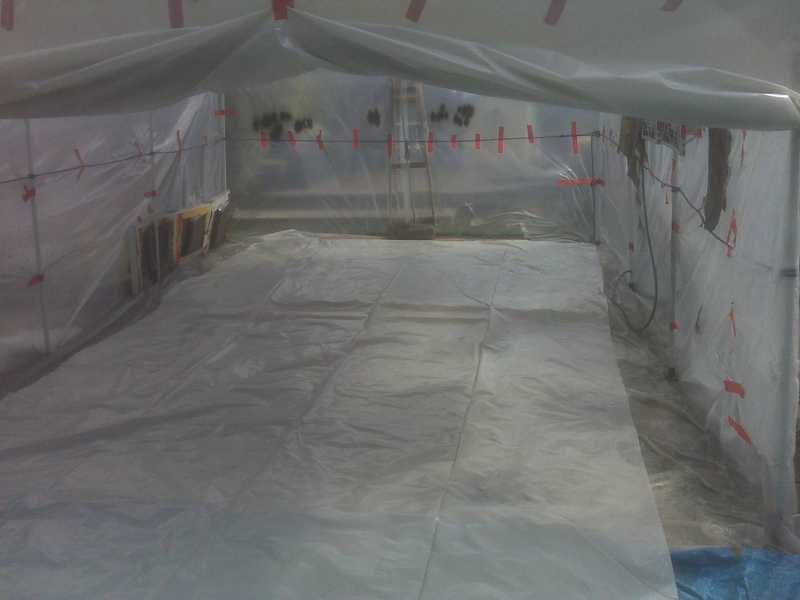 The floor became pretty dirty with

over spray after awhile. We decided

to just apply another layer of plastic

to sandwich the junk in

.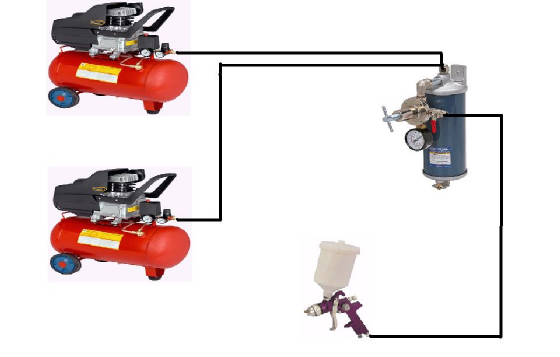 We used 2 air compressors (110volts and 7cfm @ 50psi) on DIFFERENT electrical circuits to get the 10 CFM of air volume the spray gun needed. The compressor regulators were set to 90psi and they were T'eed into the air dryer with 25 foot hoses which helped cool the air and allow the water to condense.

The air dryer regulator was set to 50 PSI (wall pressure). The gun was set for about 10psi at the nozzle. We never ran out of air pressure even on long shoots.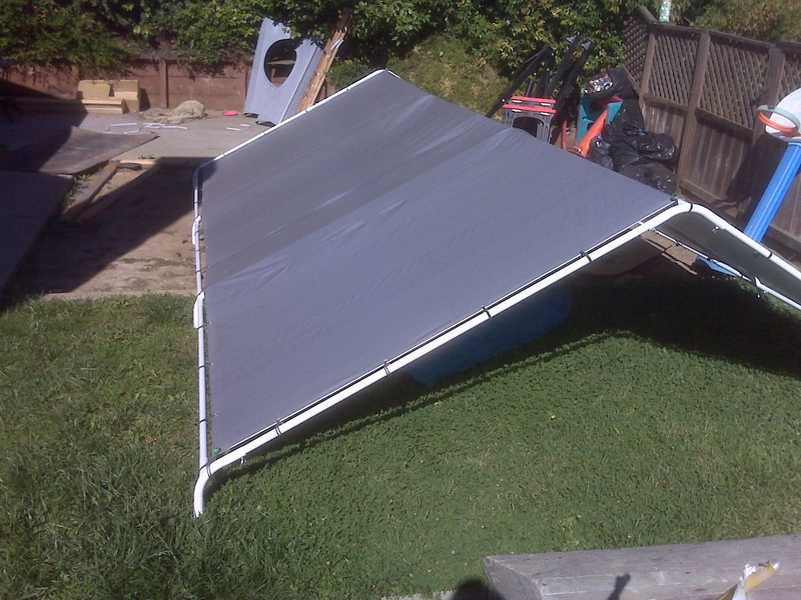 Waterproof roof over the 14X24 frame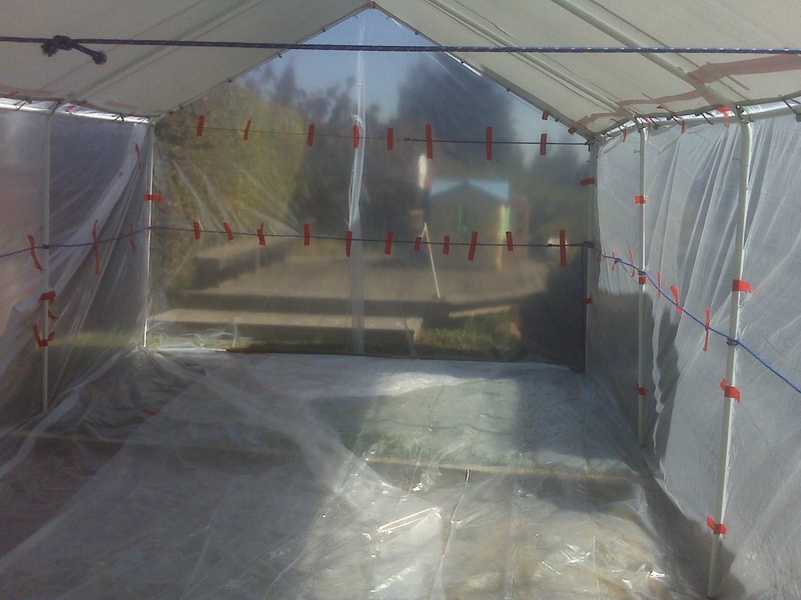 Lots of room!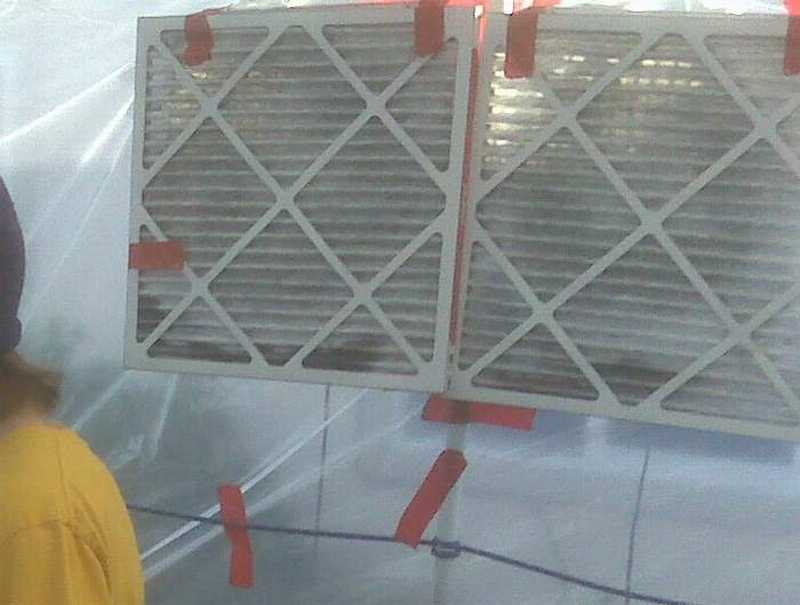 Filters are on the inside of the fans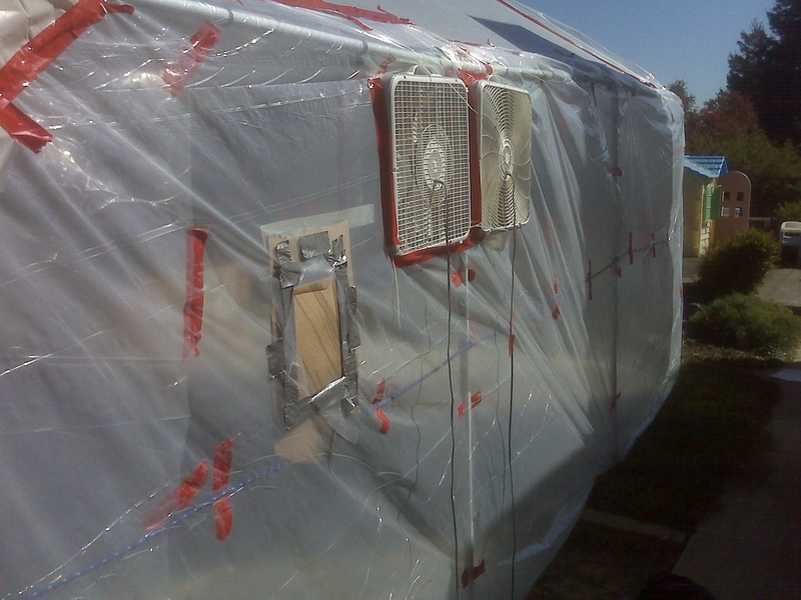 A small door was added to hand things to the inside or to talk through.
Rope was also added on the top on the ends to support the plastic. It was taped to the plastic so it would not ballon out too much
Saw horses with 2x4's provide work surfaces. Masking paper was put on the top to keep the parts from touching the green woods sap.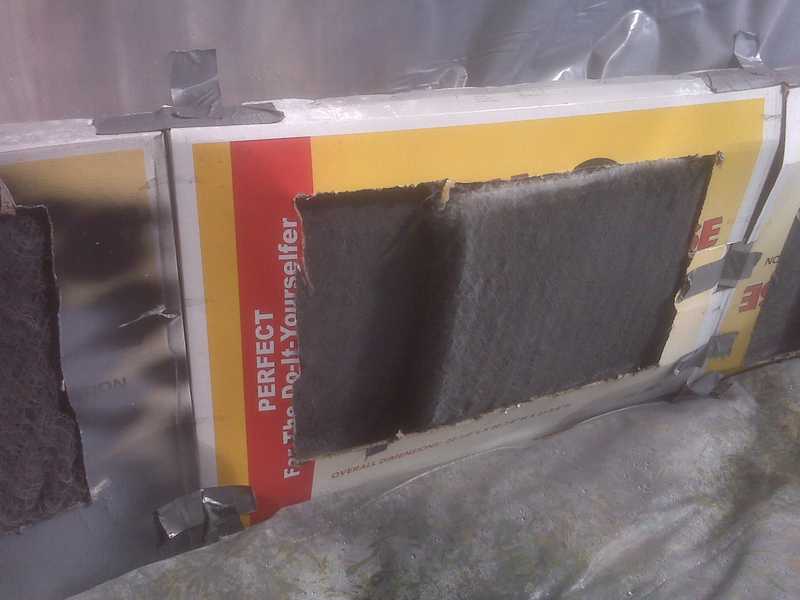 The exhaust filters did a great job of capturing the overspray from the booth.