Engine Install
We were lucky to have Uncle Jerry build an engine for us in his Auto Accessories (NAPA) store machine shop in Redding California. We installed all of the other parts on the block before we dropped it back into its old (new) home. Went back in smooth except we had a clearance problem with one of the Tri Y Headers tubes on the passenger side hitting the shock tower. After some banging with a 5 pound hammer it decided it wanted to fit with a 1/2 inch clearance.
Lots of chrome, to bad it will be covered by the hood most of the time!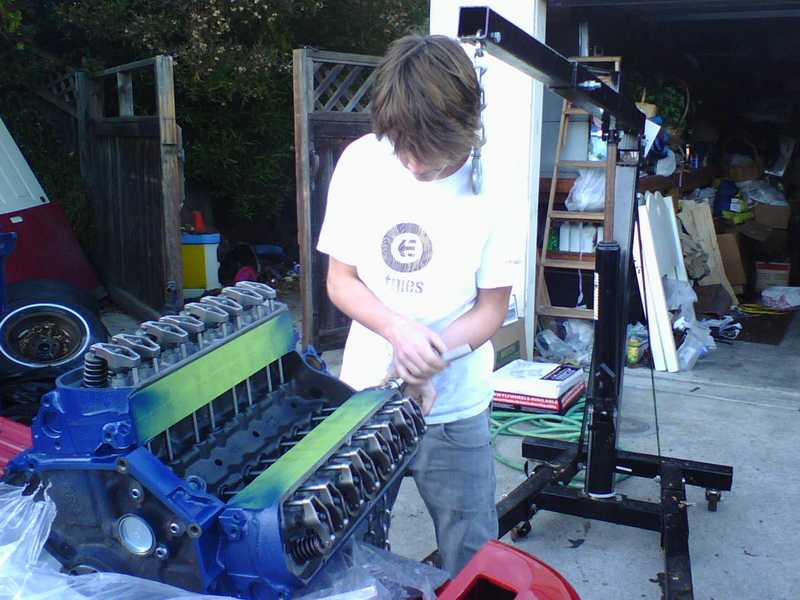 Unwrapping the motor from NAPA in Redding and getting ready to hook it up to the hoist.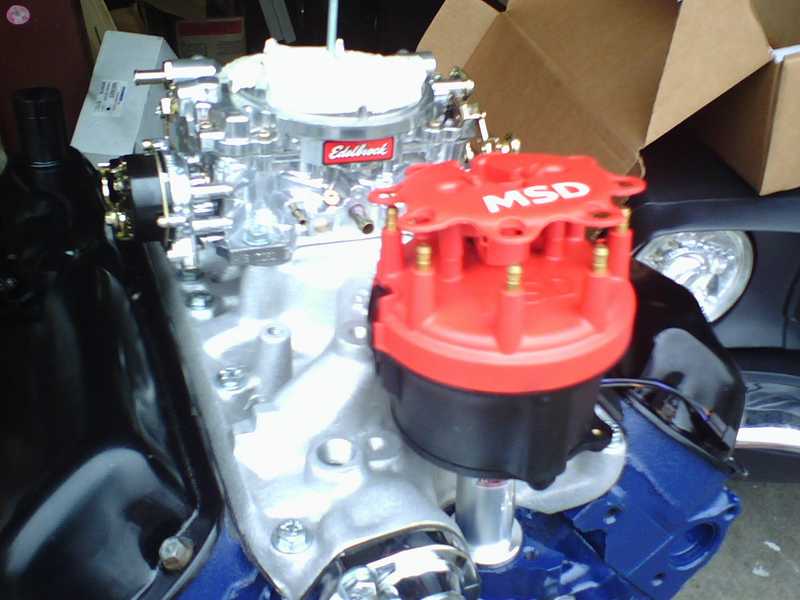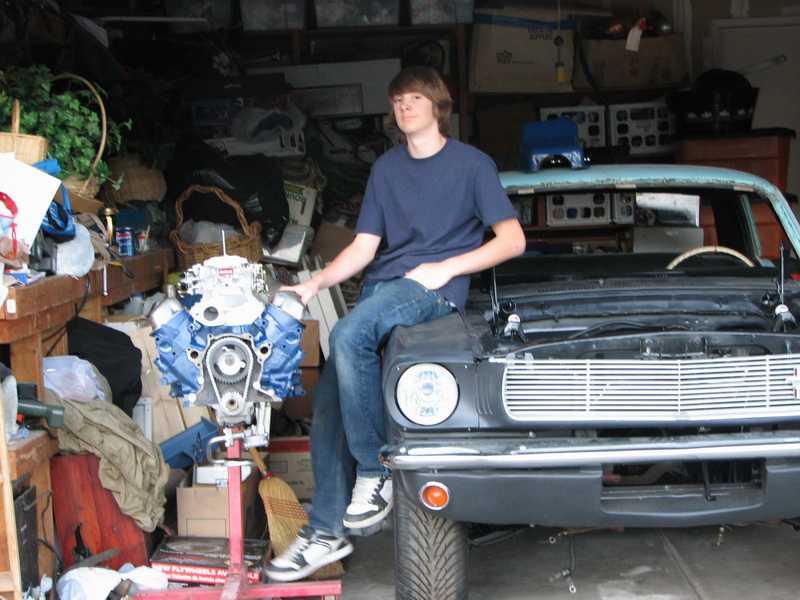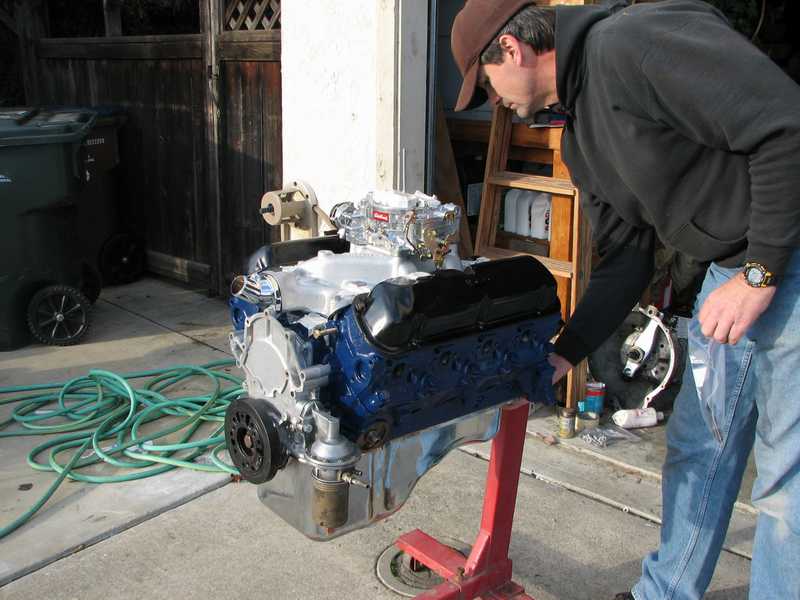 Dad checking out the motor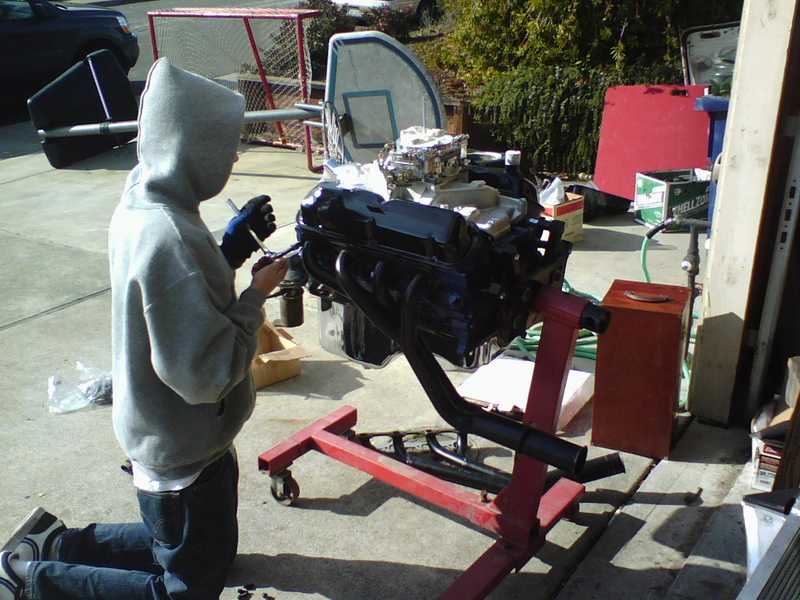 Installing the Tri Y headers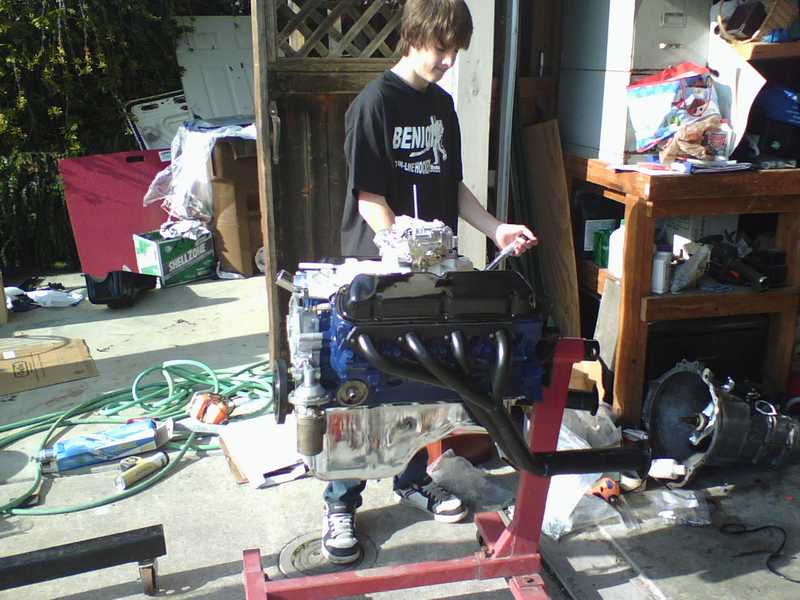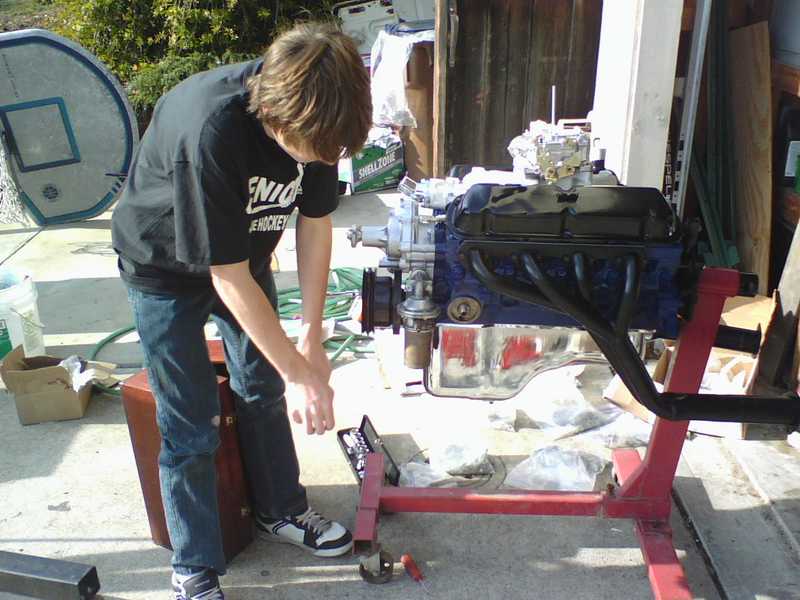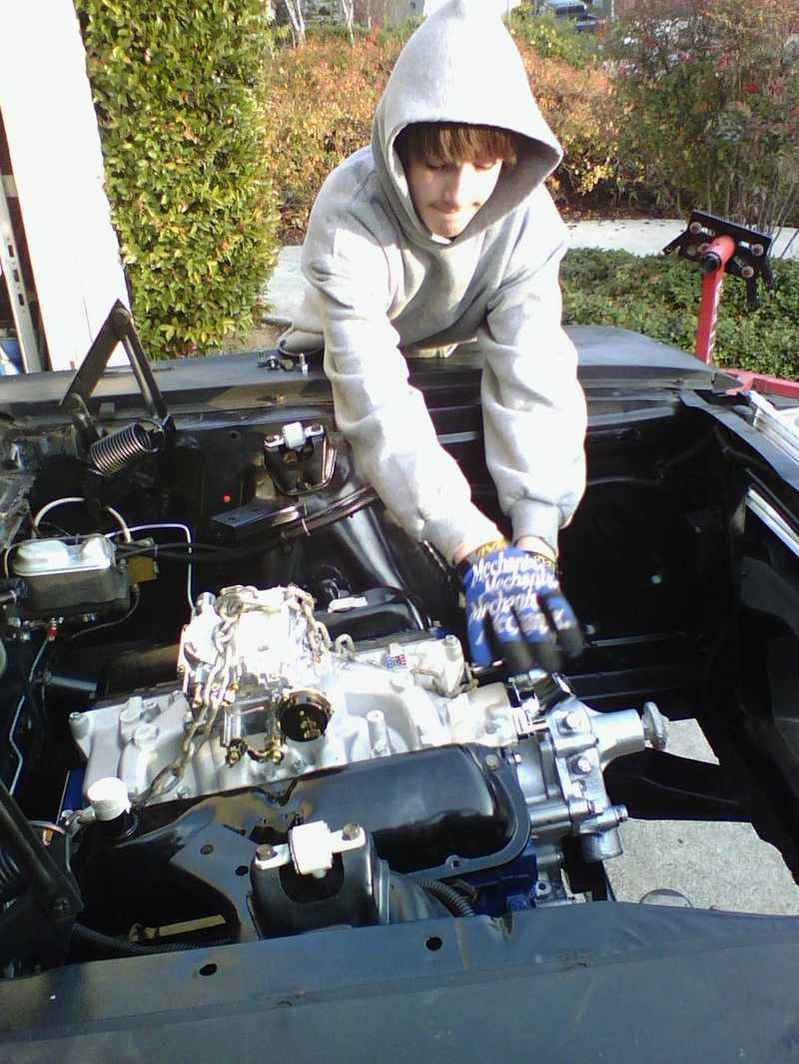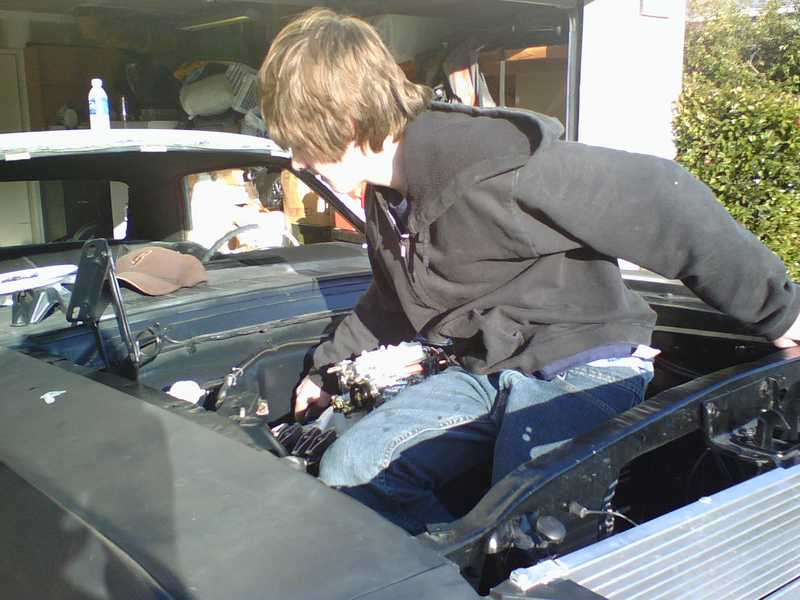 Tightening Transmission bolts. The T5 5 speed will be nice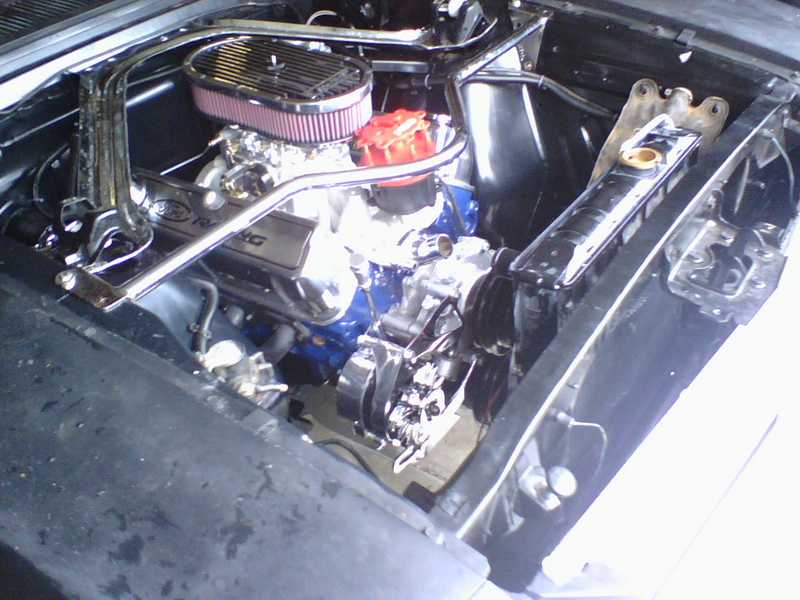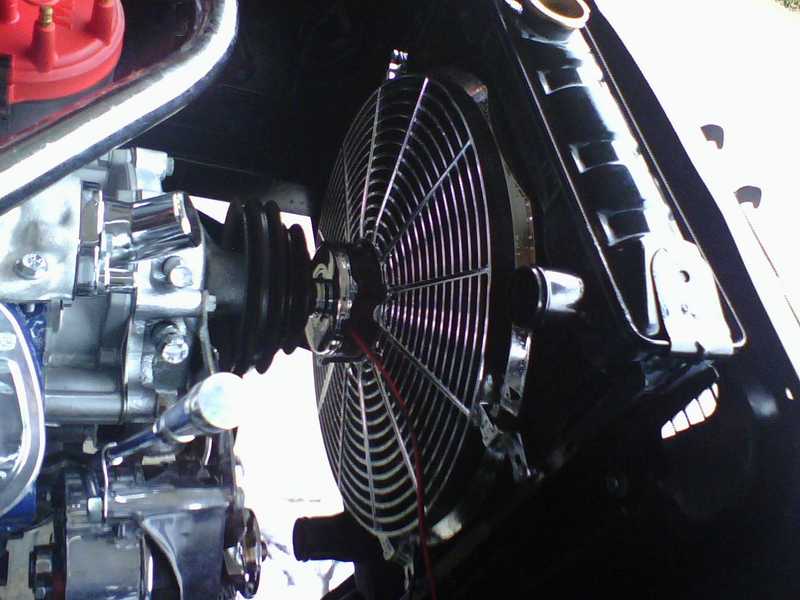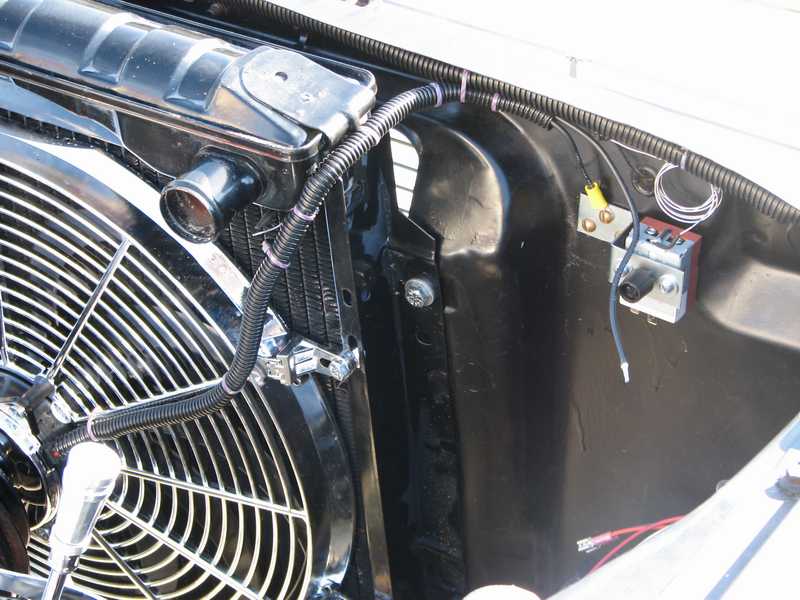 Temperature control for the electric fan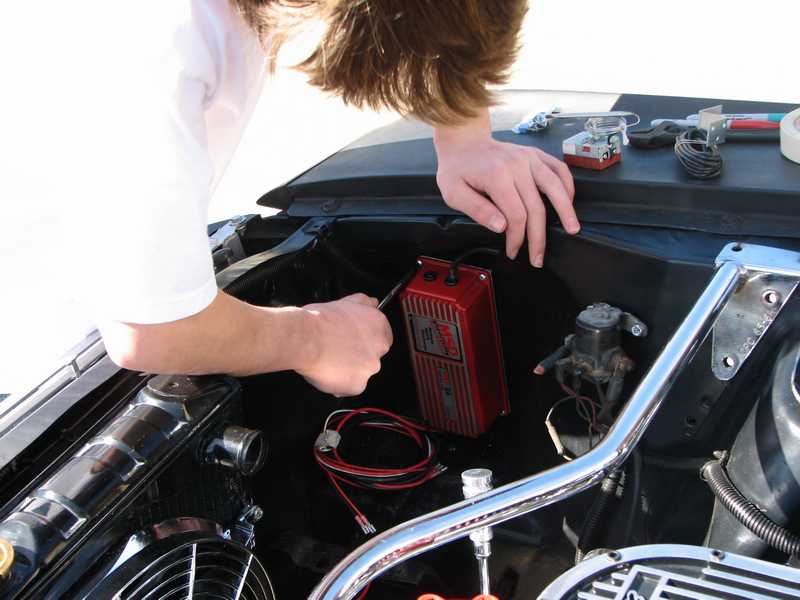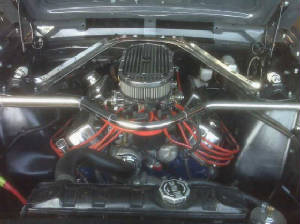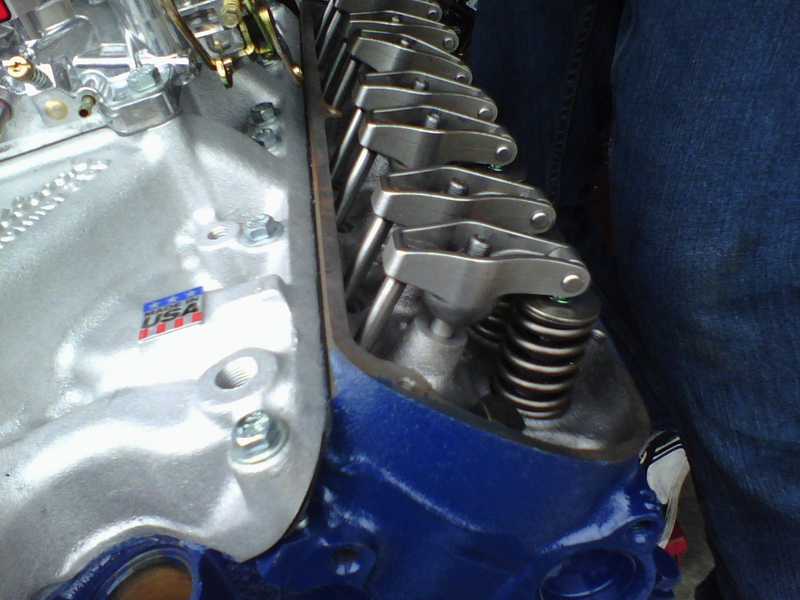 new heads with roller rockers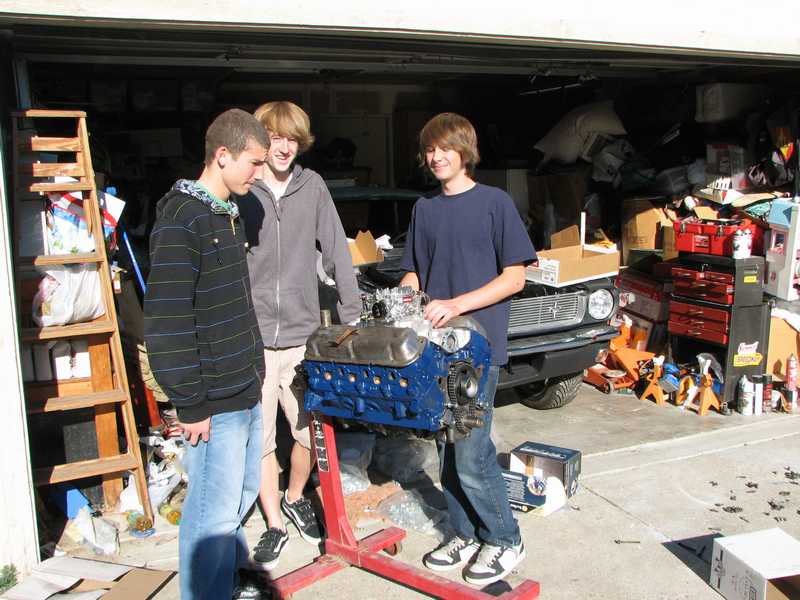 The guys checking out the progress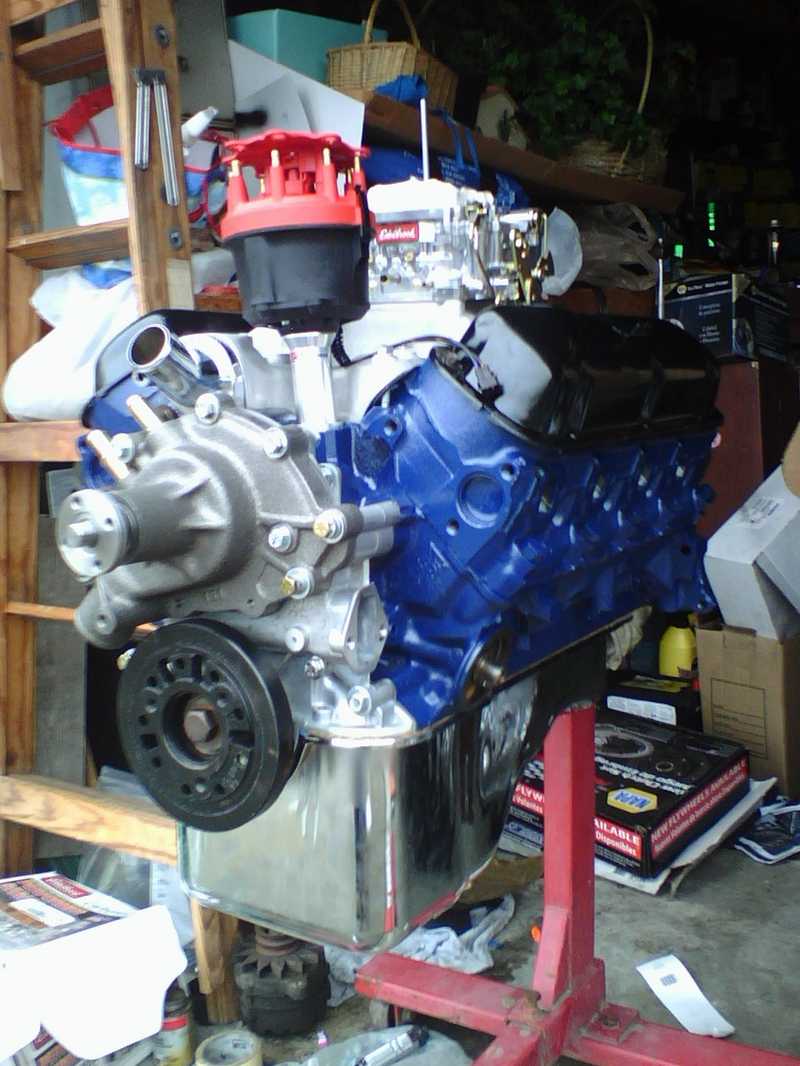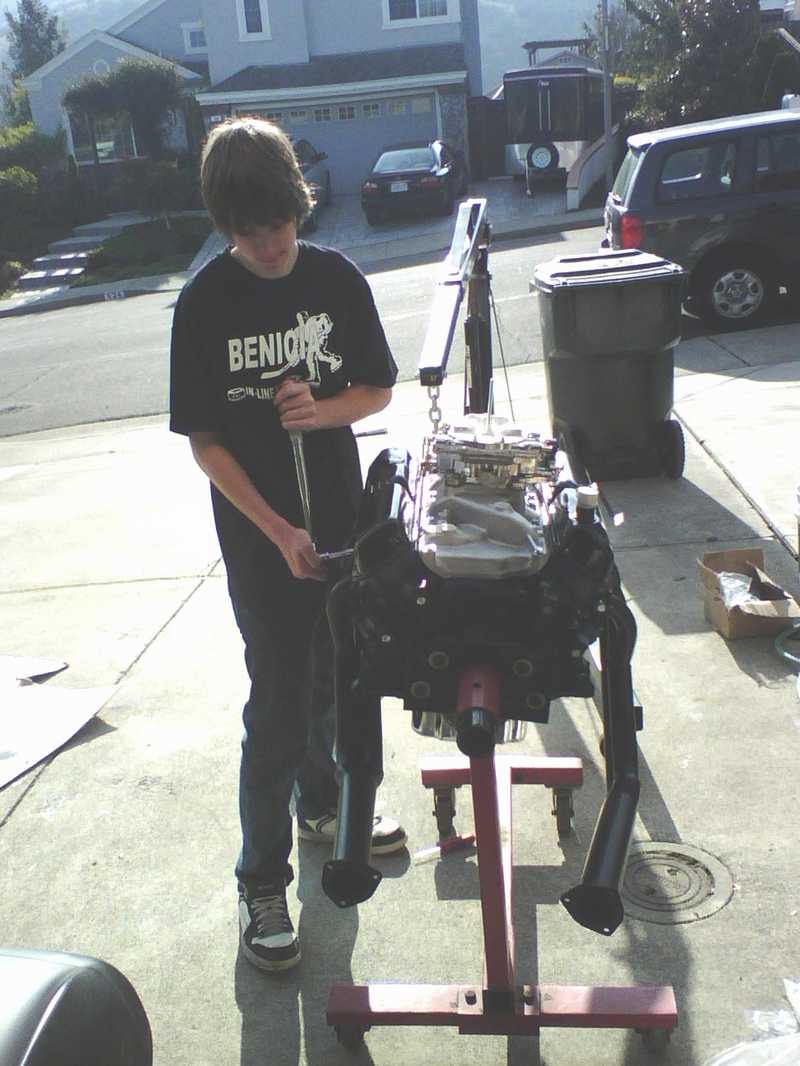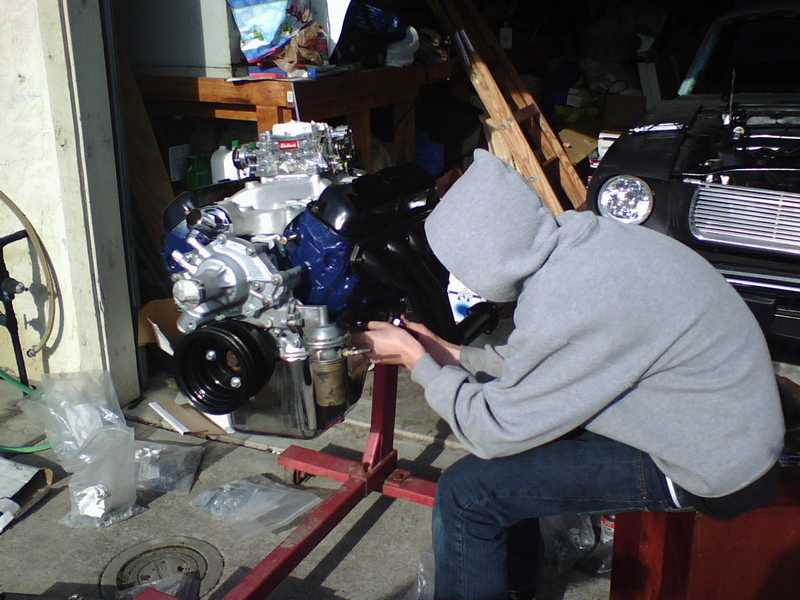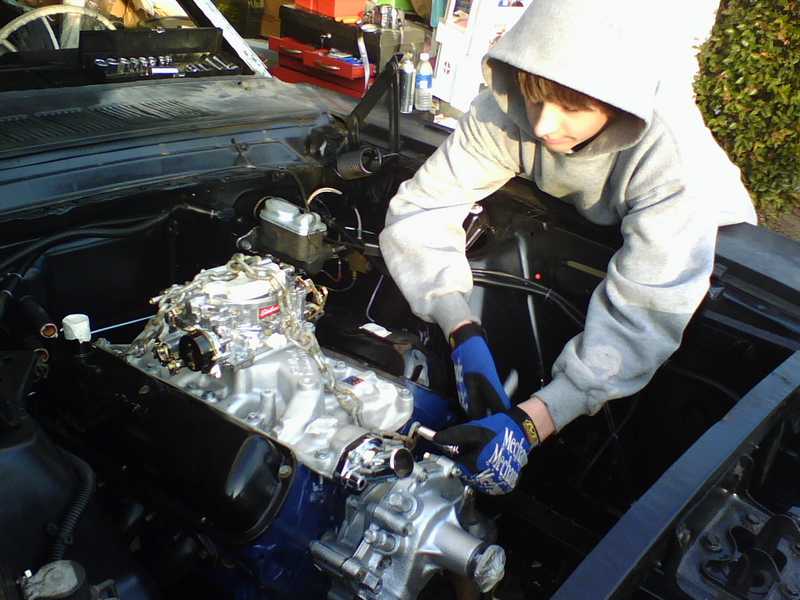 Motor back in car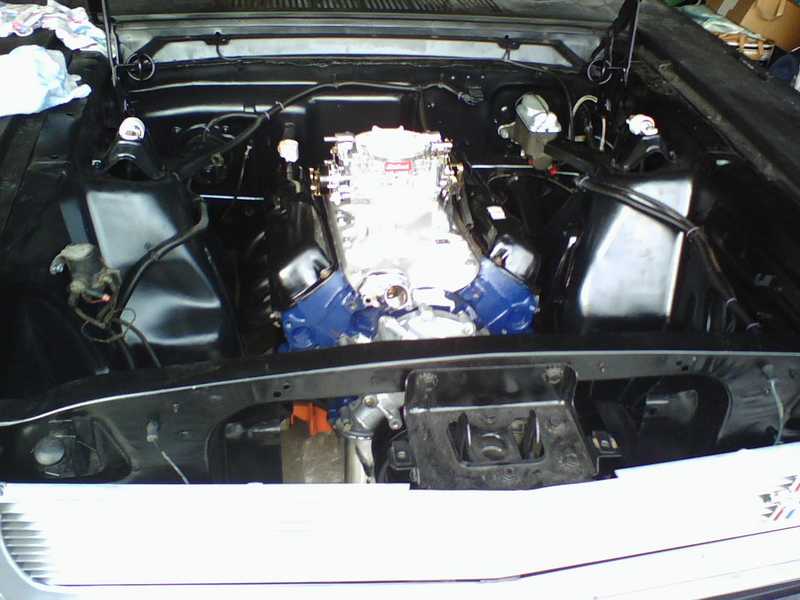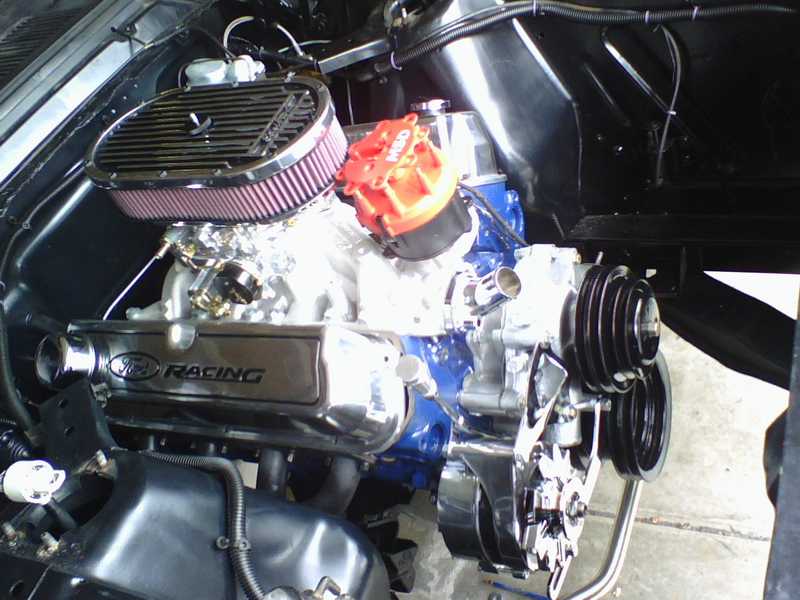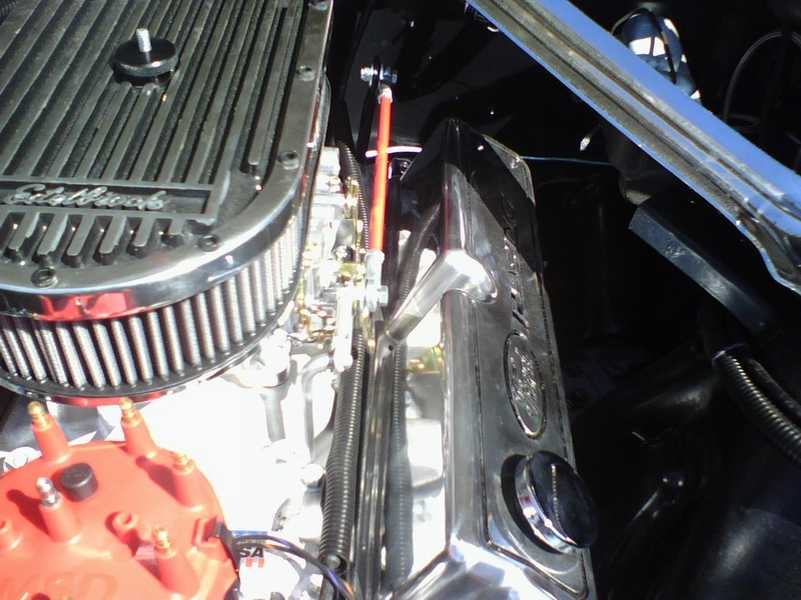 Christophers' custom linkage he made and painted. The stock one would not fit the new Edelbrock carb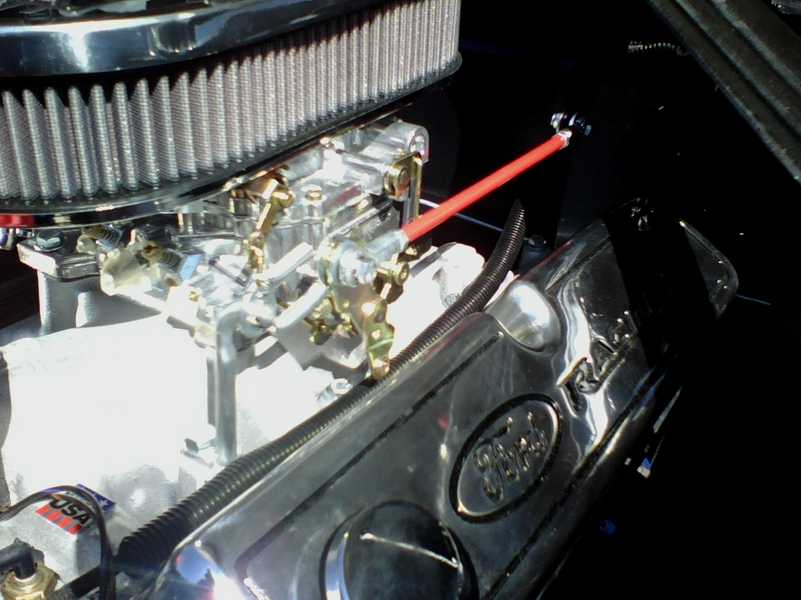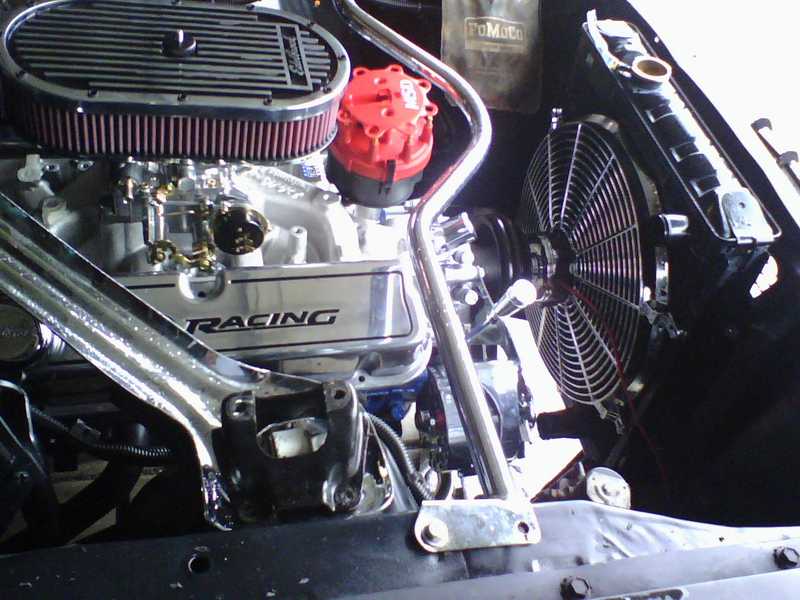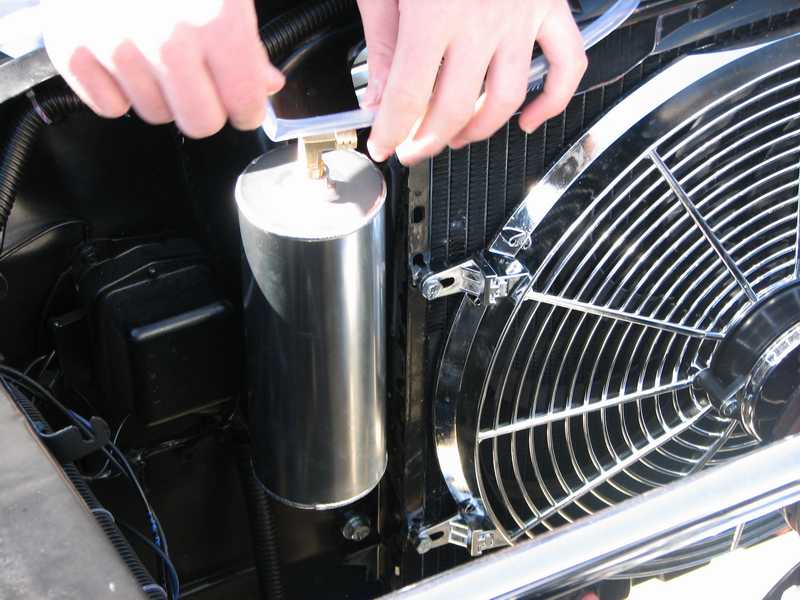 Radiator overflow so we can bring it to Sears Point Drag strip and run it for times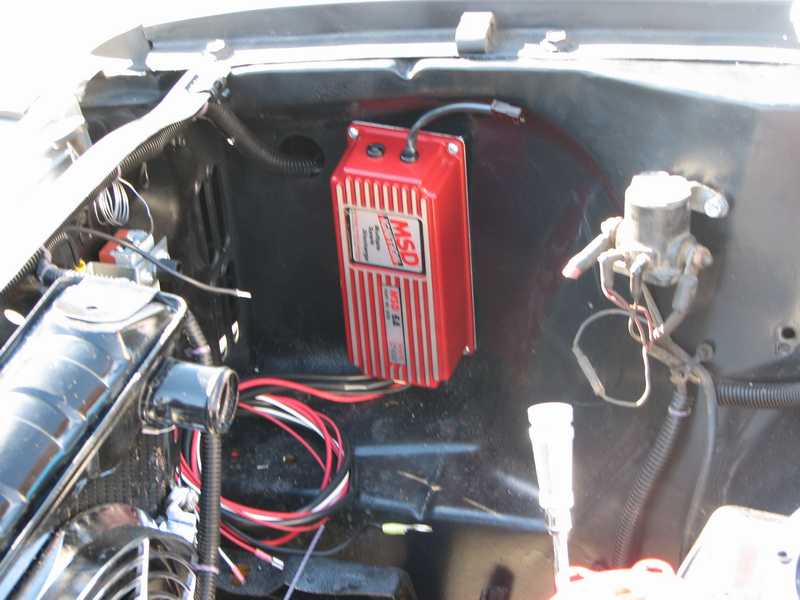 MSD 6A electronic ignition